Leaders are made, not born!
Effective Leadership Academy (ELA) is excited to announce Camp LEAD Online, a virtually-delivered fun and dynamic summer experience focused on healthy competition and team collaboration.
This intensive, one-week online summer day camp engages 5th-8th grade boys and girls at a pivotal point in their development.
Only $99 for the week. Register today!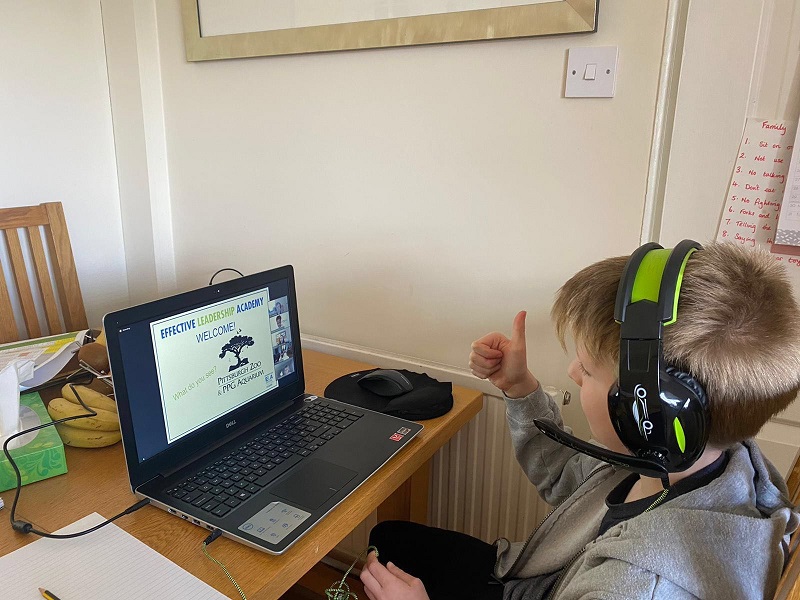 Camp LEAD Online will be offered as a virtual option at a reduced rate of $99, delivered in a two-hour module Monday through Friday with a variety of dates and times to accommodate families' schedules. Campers will access the interactive and engaging program through Zoom, a user-friendly video conferencing application.
Inspired by the reality show "The Amazing Race," campers will work in teams to play games, solve puzzles, and virtually travel around the world. Campers will gain a better understanding and be able to demonstrate perseverance, self-advocacy, thinking outside the box, embracing change, keeping an open mind, time management, and goal setting. Campers will also be exposed to different cultures and histories of people around the world.
Effective Leadership Academy: Camp LEAD
(216) 292-8775
View Website
EFFECTIVE LEADERSHIP ACADEMY:
CAMP LEAD 2020 | Online Schedule
JUNE CAMPS
June 15 – 19, 10am – noon
June 22 – 26, 1 – 3pm
JULY CAMPS
July 6 -10, 10am – noon
July 13 – 17, 1 – 3pm
July 20 – 24, 10am – noon
July 27 – 31, 1 – 3pm
Register your campers today and get them ready to challenge themselves, work together and accomplish goals.
More About Effective Leadership Academy
Our mission is to help young people develop their most valuable asset – themselves. Effective Leadership Academy (ELA) was started in 2008 by Founder and Executive Director Flo Brett, who recognized the struggle of new corporate professionals who were expected to assume leadership positions, but lacked the necessary skills. In response, Brett developed and led an intensive adult leadership-training program with outstanding results. She then went on to identify a significant gap in student leadership training in middle and secondary schools.
Brett adapted her training program to serve the needs of students in grades 5-12, college students and educators to ensure they received essential life-skills education during their most formative years. Since its inception, ELA's expert facilitators have provided 20,000+ students and professionals throughout Northeast Ohio and in the mid-Atlantic region with custom designed and award-winning programs that turn potential into performance.
Only $99 for the week. Register today!