The University of Akron is proud to bring you the only collegiate esports summer camp in the Midwest! We offer opportunities for students aged 12-17 to engage in esports activities.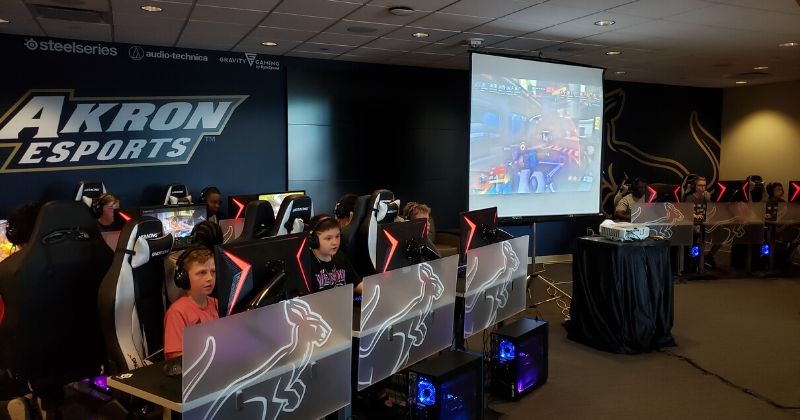 For 2020 camp will be help online for only $100 per camper!
Our camp will feature the following:
Coaches sessions with high level college gaming athletes and professional staff
Daily Workouts
Classes on careers in esports, IT connections and how esports functions across different careers.
Teamwork and communication classes to build positive interactions through gaming
Introductions to new, team based games for students to engage with
Small group settings for all classes and gameplay
Play and participate from home!
If you are interested in building your connections to gaming, look no further than Akron's Esports Summer Camp!