It's time for a SWEET virtual playdate! Mandy from Bake Me A Leader is going to show us how to easily make homemade sprinkles using ingredients you probably already have it your kitchen. It's a fun activity for kids and the end result is delicious!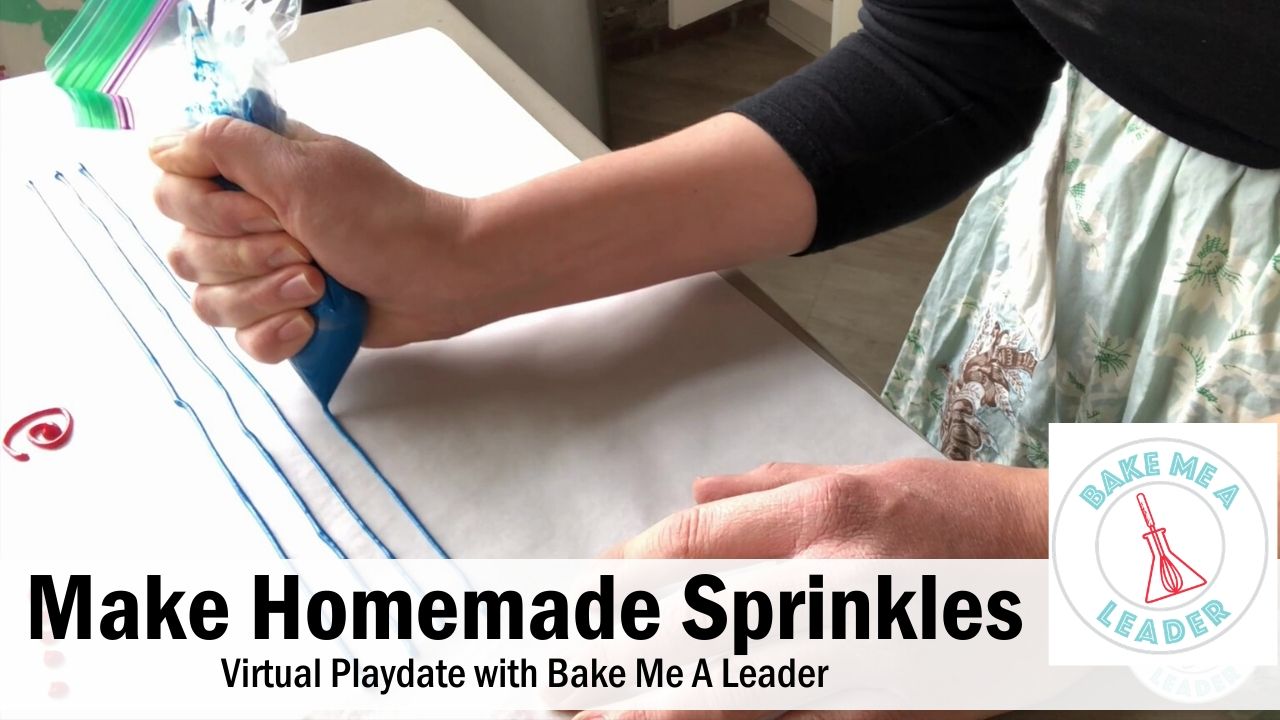 About Bake Me a Leader
Bake Me A Leader curates baking and cooking classes which are specially designed to build and strengthen leadership competencies. While our primary focus is working with Middle and High School students, we have classes designed for adults and corporations as well.
Bake Me A Leader
Serving Northeast Ohio
Website
Many thanks to Bake Me a Leader for participating in today's virtual playdate. Visit their website to find out more about the classes and camps they offer for kids.
Watch the How to Make Homemade Sprinkles Video
Ingredients Needed:
1 cup Powdered Sugar
4-6 teaspoons Milk
1/4 teaspoon Vanilla Extract or any other flavoring you'd like to try
Food coloring (Gel style food coloring is preferred)
Other Items Needed:
Measuring cups (1 cup, 1 teaspoon, 1/4 teaspoon)
Spoons and/or Spatulas
Bowls (preferably ones that won't become stained by the food coloring)
Ziploc bags
Parchment Paper
Scissors
You May Be Interested In
Did you enjoy this Virtual Playdate? We have many more fun more that you can participate in from the comfort of your own home. See all the Virtual Playdates