What a special treat it is to see animals up close, especially unusual and exotic animals! Outback Ray has so many amazing animals and now you get to see and learn about them from the comfort of your own home!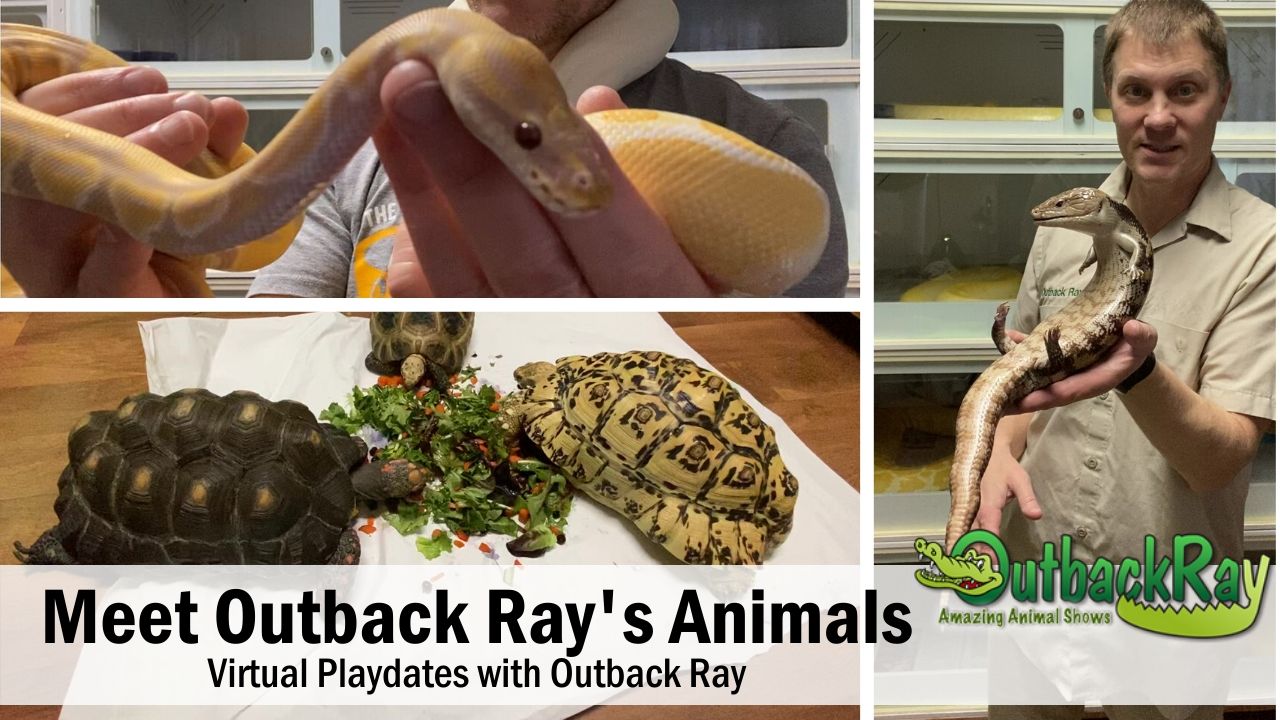 About Outback Ray
Outback Ray has been performing animal shows since 1987. During his shows guests get up close to the animals and learn about each one in a creative and interactive way. Visit his website to learn more about him, meet the animals and find out more about his amazing animal shows!
Deal Alert -> Right now he's got a special offer just for you! Tell him you saw his videos on Northeast Ohio Family Fun to save $25 when you book an Animal Show.
Outback Ray's Amazing Animal Shows
Serving Northeast Ohio
(216) 381-1130
Website
Thank you to the Outback Ray for participating in our virtual playdates.
Meet a Blue Tongue Skink
Learn about Ball Pythons
Watch Tortoises Eat
You May Be Interested In
Did you enjoy this Virtual Playdate? We have many more fun more that you can participate in from the comfort of your own home. See all the Virtual Playdates