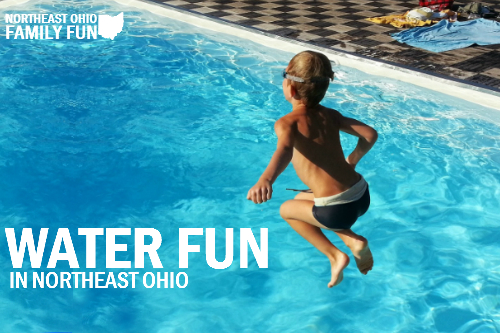 Looking for a way to beat the heat this summer? Then this list is for you. Details on the many spots to cool off during the hot summer months. Enjoy! Know of any spots that aren't on the list? Don't keep a good thing to yourself! Instead sent us an email or leave a comment below and we'll add it. Thanks!
Spray Parks
Spraygrounds & Splashpads – Details on over 40 splash pad across Northeast Ohio. And many are FREE to use.
Local Beaches
Local Beaches – Even though we're miles from the ocean, there are still some nice beaches in Northeast Ohio and a number open for the season this weekend. And many are FREE to use.
FREE Swimming Pools in Cleveland

City of Cleveland Swimming Pools Large list of pools where residents of Cleveland can swim for FREE
Outdoor Water Parks
Outdoor Water Parks – Pack a picnic lunch, grab your towel and sunscreen and enjoy these fun outdoor water parks.
Indoor Water Parks
Indoor Water Parks – Bring the water fun indoors at one of these awesome indoor water parks
Water Balloon Games
Fun Games to Play with Water Balloons – You don't have to leave your backyard to have some water fun. Here are some fun water balloon games that are sure to be hit with guests of all ages.
You may also enjoy: