Description
UNIQUE FAMILY EXPERIENCES MADE EASY!
Looking for a unique family outing without added stress? We'll you're in luck, because our scavenger hunts provide a one of a kind family adventure to help you make lasting memories with those you love.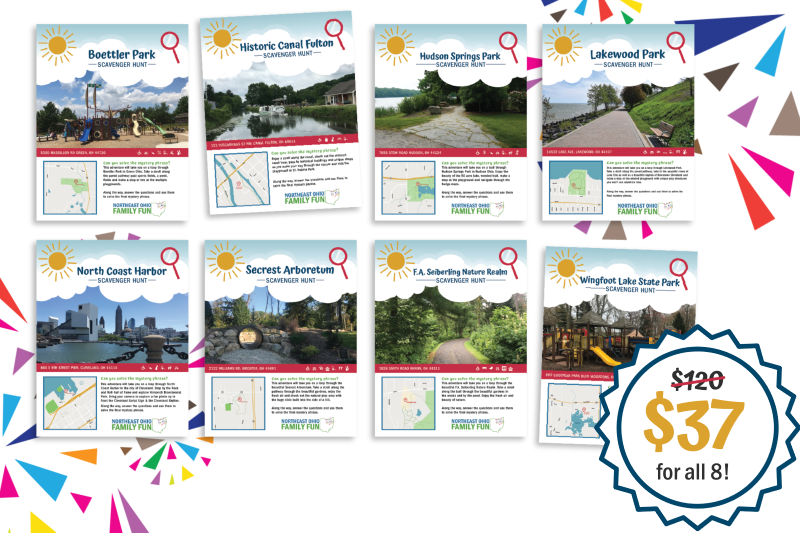 Eight family outings with no planning necessary! Simply print out the scavenger hunt, drive to one of the handpicked locations and have a blast completing the family friendly quest. You'll look for clues, solve puzzles and complete challenges all while having fun!
GET OUR ULTIMATE NORTHEAST OHIO SCAVENGER HUNT BUNDLE FOR JUST $37 (a $120 value!)
Includes our eight best selling scavenger hunts – Historic Canal Fulton, North Coast Harbor, Wingfoot Lake State Park, Boettler Park, Secrest Arboretum, Hudson Springs Park, Lakewood Park and F.A. Seiberling Nature Realm
Specifically created with families in mind, the eight fun filled adventures are designed to help you get out and make lasting memories with those you love.
All ages can join in the fun and participate in the kid-friendly activities that will bring the whole family together for a unique experience. Purchase your scavenger hunts now and start your adventure at any time.