If you're looking for family friendly places to go and things to do in Ohio with kids, look no further! We've included details on some of the best family friendly events, activities and attractions in the state. From Lake Erie in Sandusky to the Ohio River in Cincinnati and everywhere in between, this list will help you find attractions for the whole family to enjoy together. Most are open all year round, while some are seasonal activities. We've even included many FREE things to do with kids in Ohio!
We hope you find it helpful as you plan outings with your family and friends. And if so, please share with anyone else that might find it helpful too!
Majestic Meadows Alpacas & Boutique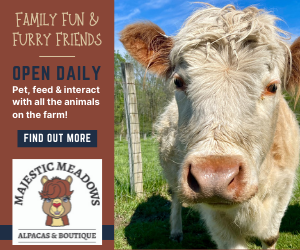 Fun for all ages! Come pet, feed and interact with all the animals on the farm!
Majestic Meadows Alpacas is the perfect place to relax and enjoy the beauty of the outdoors.
The 20-acre property includes open pastures for you to roam in which gives you a truly unique interactive experience that gets you up close and personal with all the animals on the farm as you walk through the fields.
The farm is home to over 75 alpacas, llamas, miniature cows, horses & donkeys, sheep, goats, kangaroos, wallaby, miniature potbellied pigs, camels, turkeys, ducks, rabbits, a tortoise and new for 2023 capybaras.
Open daily. Make reservations to experience the farm today!
Give Your Child a Great Beginning to a Lifetime of Health & Smiles!
Great Beginnings Pediatric Dentistry provides children from first tooth through 21 years of age with evidence-based oral health care in a fun, supportive environment.
Drs. Rachel Rosen, Laura Adelman, & Danielle Richman recognize the relationship between a child's airway, sleep, & dental development. GBPD is proud to be an early adapter of laser dentistry for children & offers a full range of minimally invasive dentistry options, including SMART fillings, Hall crowns, & SDF treatments. Laser tongue tie & lip tie procedures are also available.
The GBPD team works in partnership with caregivers to ensure optimal outcomes in airway & oral health through nutrition & preventative dentistry education.
GBPD welcomes children of all abilities to enjoy a great beginning to a lifetime of health & smiles!
Great Beginnings Pediatric Dentistry
9964 Vail Drive, Suite 1 Twinsburg, Ohio 44087
Call 330-425-1885 to schedule
Cleveland Children's Museum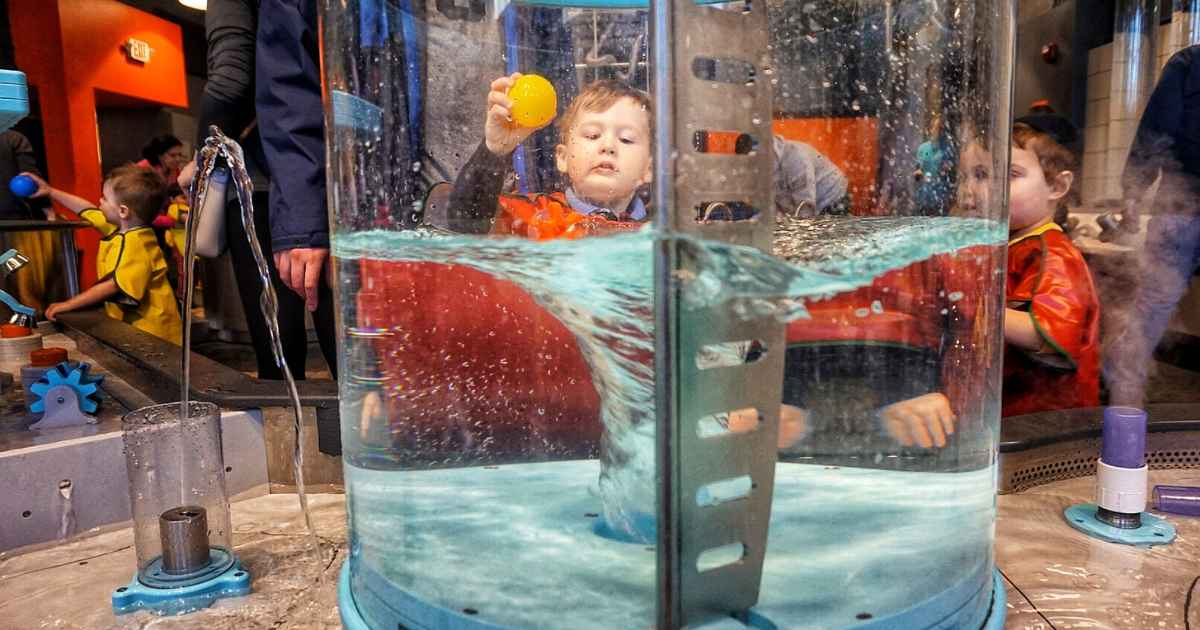 The Children's Museum of Cleveland is perfect for spending the day with the little ones. Specifically designed for all children from birth to age 8, the museum offers unique, themed areas for play. Every corner of the historic building is designed with learning, creativity, and fun in mind.
Full of interactive exhibits, your kids can explore a mini-city, including a farmer's market, auto shop, doctor's office, rooftop garden and more in the Adventure City area. Climb into the two story play place and discover how things work and why things happen with whirlpools, jets, rivers and more in the Wonder Science Lab. Learn and be creative in the world of Theater, explore color in the children's art studio, and enjoy hands-on play and discover little things in the colorful Making Miniatures exhibit.
The family friendly museum includes special areas designed for infants, crawler, and early walkers as well as a sensory friendly room for those with autism which is also ADA accessible.
Children's Museum of Cleveland
3813 Euclid Ave, Cleveland, OH 44115
(216) 791-7114
Website
You may also be interested in: Indoor playgrounds across Ohio, a fun and great option for any time of the year!
Alien Adventure Mini Golf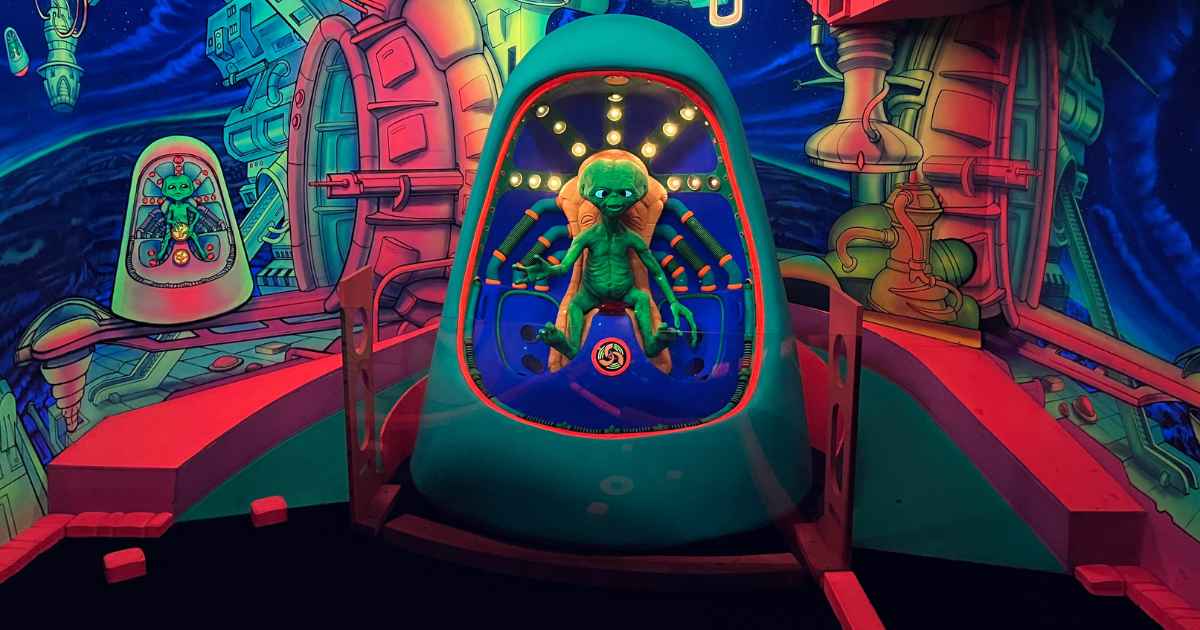 Located in Media, Alien Vacation Mini Golf is an out-of-this-world glow in the dark golf course where each hole is unique, challenging and fun.
The interactive exhibits offer a 3D experience that all ages will enjoy as they play through 12 completely unique themed holes including: dinosaurs, under the sea, outer space, carnival and more! Halfway through the course you'll find the "Mars Bar" seating area where you can stop for a drink for both adult and family friendly treats including slushies and Dippin' Dots ice cream.
The attraction is located in the lower level of Castle Noel, so if you love all things Christmas, combining the two experiences makes for even more family fun.
Alien Vacation Mini Golf
260 S Court St, Medina, OH 44256
Website
You may also be interested in: More unique glow in the dark indoor golf courses in Ohio
Sweeties Golfland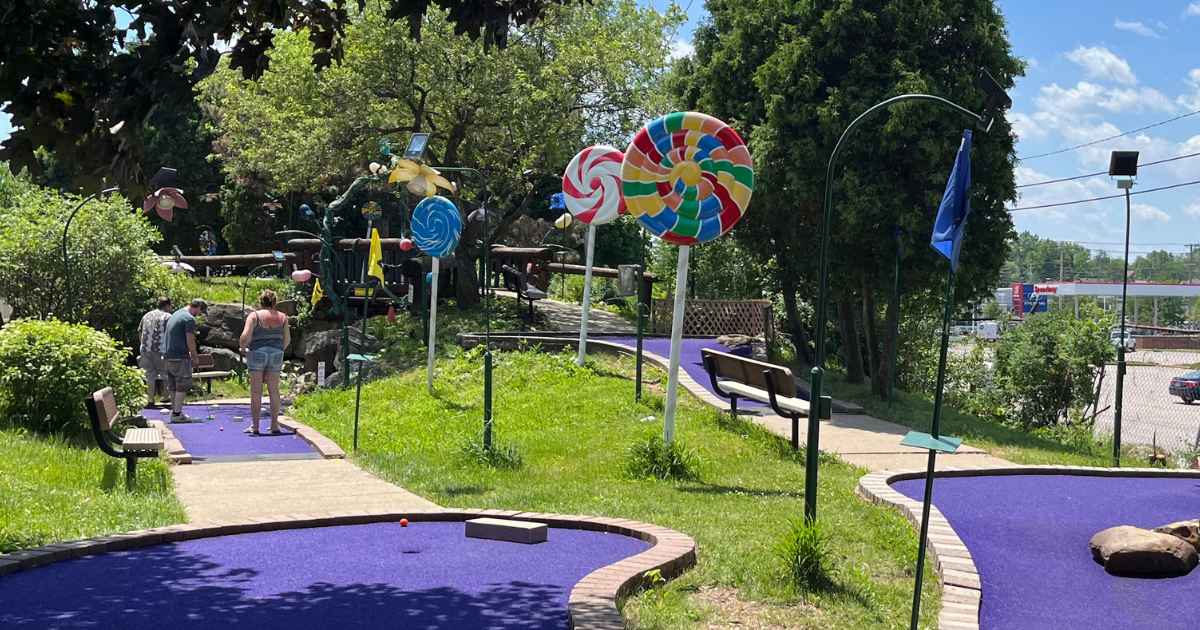 If outdoor mini golf is a summer activity staple for your family, then your kids will love this candy themed miniature golf park. Choose from two different 18 hole courses (one easy, one more challenging) where you can enjoy putt putt among huge larger-than-life lollipops, Pez dispensers, jelly beans, and more candy themed delights. Both courses offer plenty of shade on hot summer days or enjoy a round of night golf with illuminated holes and a huge lighted castle for fun photo opps.
After playing, stop by Sweeties Candy, the largest candy store in North America. You'll find huge aisles of assorted candies to browse, stock up on your favorite treats, and pick a few new options to try too. Be sure to top off your adventure with a delicious ice cream treat at their soda shoppe with 36 flavors of their homemade ice cream and tons of toppings to choose from.
Sweeties Golfland Park – Open Seasonally
6770 Brookpark Rd Cleveland, OH 44129
Website
Fossil Park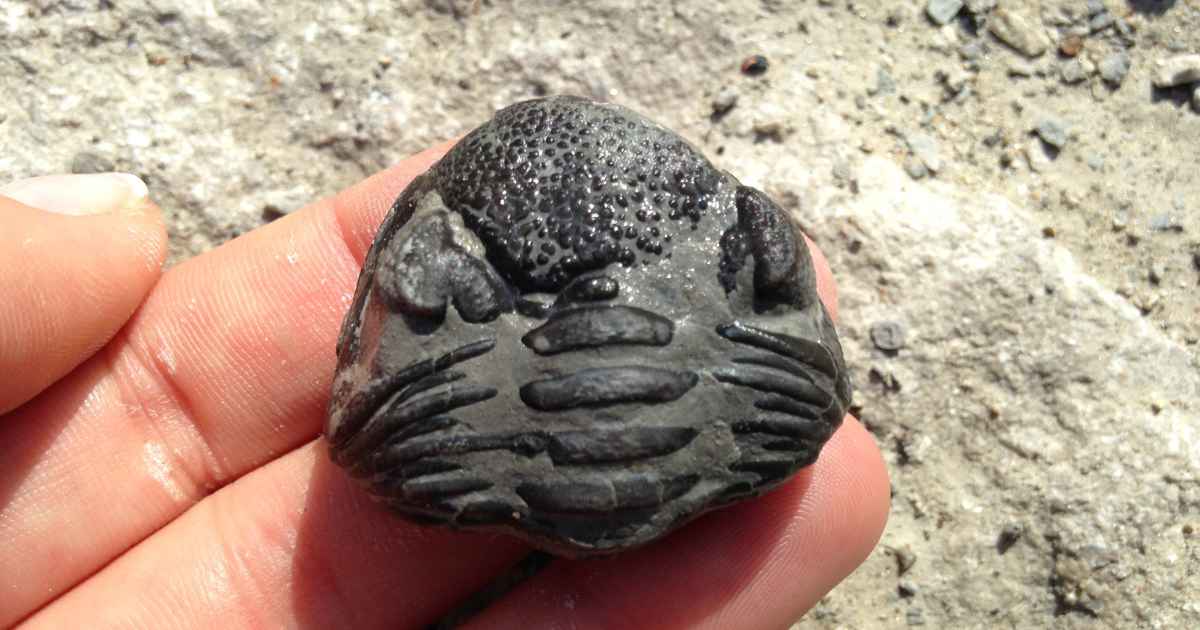 If you're looking for something unique to do, you won't want to miss Fossil Park in Sylvania. Located in the the Toledo area, it is one of only two geological parks in the world with Devonian Era fossils dating back to nearly 375 million years ago.
With five ADA accessible acres of quarry to explore, the family friendly site offers soft shale easy enough to break open with bare hands to make your fossils hunting easy. Be sure to bring a brush to clean your fossils and a container to carry them home.
In addition to digging for fossils, the park also offers a variety of other activities including a playground, walking and bike trails, fishing, picnic areas with grills and volleyball courts. Pets are allowed in most areas except the fossil pit. Admission and fossil hunting are free of charge to all visitors.
Fossil Park
5675 Centennial Road, Sylvania, OH
Website
You may also be interested in: More fun & unique things to do in Toledo, Ohio
Tuscora Park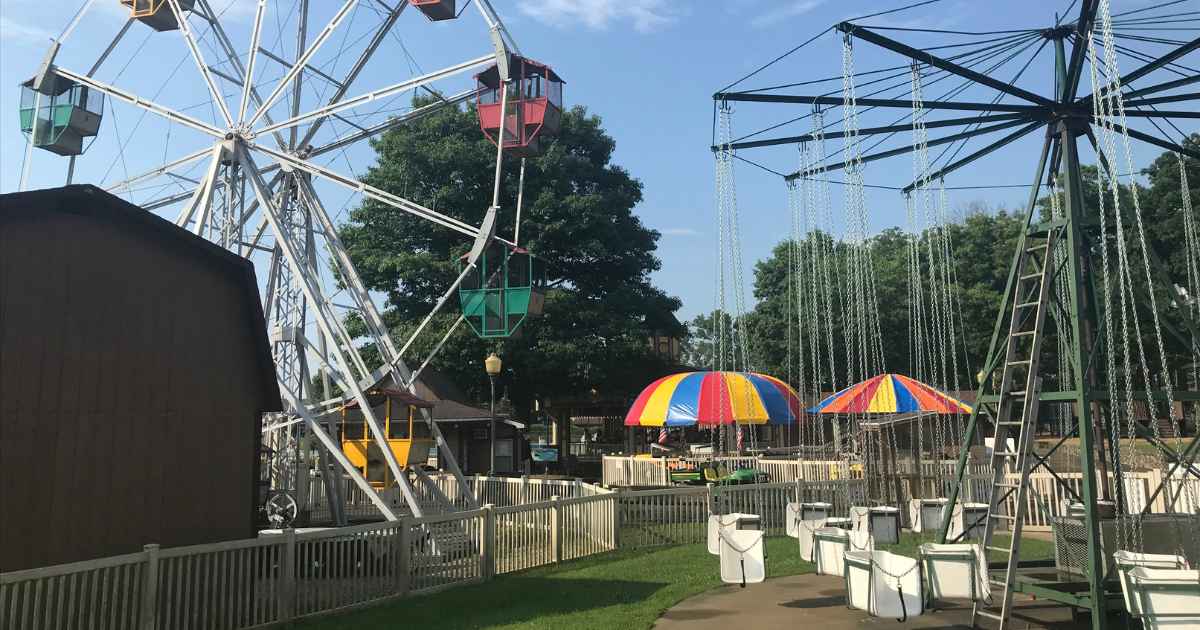 Located just off interstate 77 south of Canton, Tuscora Park is a great place for family fun and entertainment. Head out to play for free on their multiple playgrounds or for a small fee you can enjoy the park's many fun rides and activities.
With admission, the family friendly park offers swimming in one of their three swimming pools, miniature golf, and vintage amusement park rides including a carousel, Ferris wheel, and more! Pack a picnic lunch or purchase one from the concession stand to enjoy a full day of affordable family fun!
Before you go, be sure to check their website for their long list of Summer Showcase live entertainment held in the amphitheater.
Tuscora Park
161 Tuscora Ave. NW, New Philadelphia, OH 44663
Website
You may also be interested in: Amusement Parks in Ohio – 19 fun filled locations from kiddie rides to roller coasters and theme parks!
Great Lakes Science Center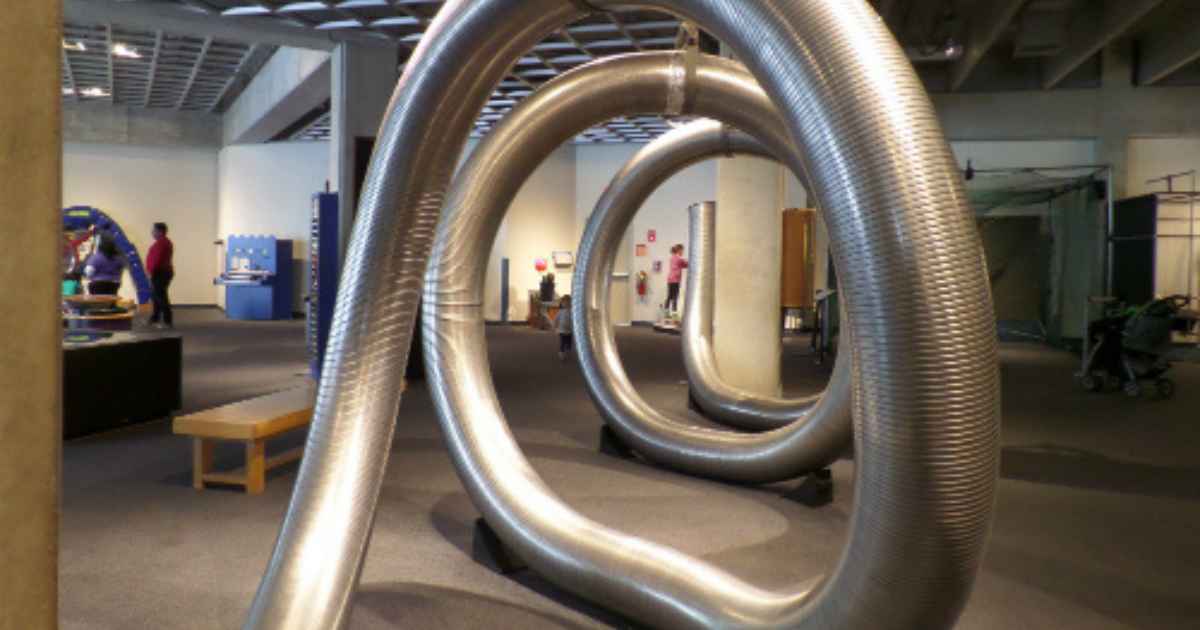 With hundreds of hands-on exhibits for all ages the Great Lakes Science Center is perfect for a full day of family fun. The museum offers tons interactive exhibits for all ages including special youth exhibits for kids under 7 where they can play, climb, build, and more.
Learn about space in the NASA Glenn Visitor Center, explore boat life on the William G. Mather Steamship, and make science come alive as your hair stands on end on the "Bridge of Fire"! In addition to the engaging exhibits, your family can attend daily science demonstrations and catch a show or two in the six story high DOME Theater for an amazing surround screen experience.
Also, be sure to check out the science center's long list of events, camps, programs, and group activities offered throughout the year. Have a science loving kid? You can even host a birthday party at the museum.
Great Lakes Science Center
601 Erieside Ave, Cleveland, OH 44114
Website
National Museum of the US Air Force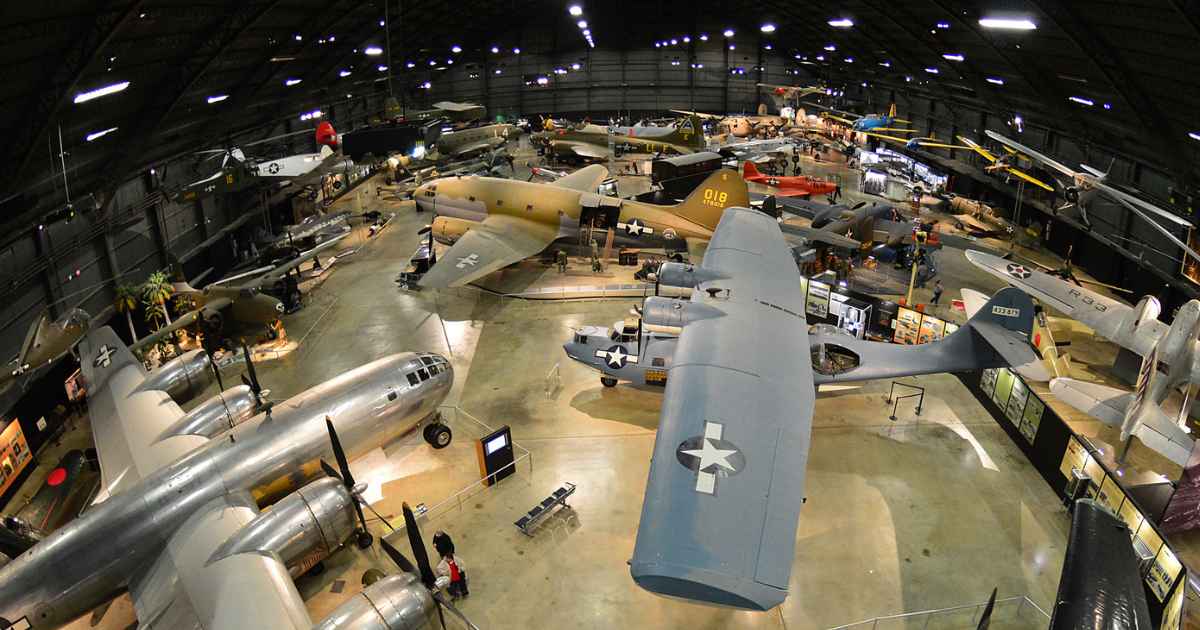 Head south to the Dayton area to explore the National Museum of the US Air Force. This large museum with four hangers full of more than 150 planes, missiles, and aircraft-related displays. It is a must-see for aviation fans and anyone who would like to learn more about the history of aviation from the Wright Brothers to modern space vehicles.
The whole family can enjoy the museum with plenty of room for strollers and electric carts for those with limited mobility. Visit their website before you go for guided tour times, food options, information on their collections, virtual tours, interactive apps, self-guided tour materials and all the details you'll need to plan your trip.
Plan at least a full day visit. Admission and parking are FREE!
National Museum of the US Air Force
1100 Spaatz Street, Wright-Patterson AFB, OH 45433
Website
You may also be interested in: More fun & unique things to do in Dayton, Ohio
Dennison Railroad Depot Museum
This National Historic Landmark was built in 1873 and served as the Pennsylvania Railroad Depot and WWII Canteen. The depot has been beautifully restored so visitors can now explore and enjoy the railroad museum's many WWII exhibits, enjoy a meal at the depot restaurant, and shop for souvenirs at the gift shop.
While all ages will enjoy the experience, the museum offers special touches perfect for kids including a scavenger hunt, children's interactive railroad experience car and of course the model train room. Check their website for train ride events including their very popular Polar Express event for kids of all ages. Tickets can be purchased at the museum or online through each event's ticket link.
Plus, as part of The History Loop, visitors can buy and visit three museum experiences in one day including the Dennison Railroad Depot Museum, Historic Schoenbrunn Village, and the Museum of Clay Industry and Folk Art at a discounted price. Visit their website for details.
Dennison Railroad Depot Museum
400 Center St., Dennison, OH 44621
Website
You may also be interested in: Best places for train rides in Ohio
Great Wolf Lodge Indoor Water Park
With both a northern and southern Ohio location and waterpark passes included with every stay, the Great Wolf Lodge is a great option for a weekend getaway.
No matter what time of year you choose to stay, you'll find that each lodge is spacious, clean, and offers a variety of standard suites as well as themed family suites to make your stay even more fun. Plus, guests get maximize time in the water because you can use the water park starting at 1pm on the day of check in and until the park closes the day of checkout.
As if the amazing water park isn't enough, each Great Wolf Lodge location also offers many other family friendly activities including arcade games, a MagiQuest adventure throughout the lodge, story times, character appearances and more.
Sandusky Location:
4600 Milan Rd., Sandusky, OH 44870
Find Out More
Cincinnati/Mason Location:
2501 Great Wolf Dr., Mason, OH 45040
Find Out More
You may also be interested in: More amazing indoor water parks in Ohio
Majestic Meadows Alpacas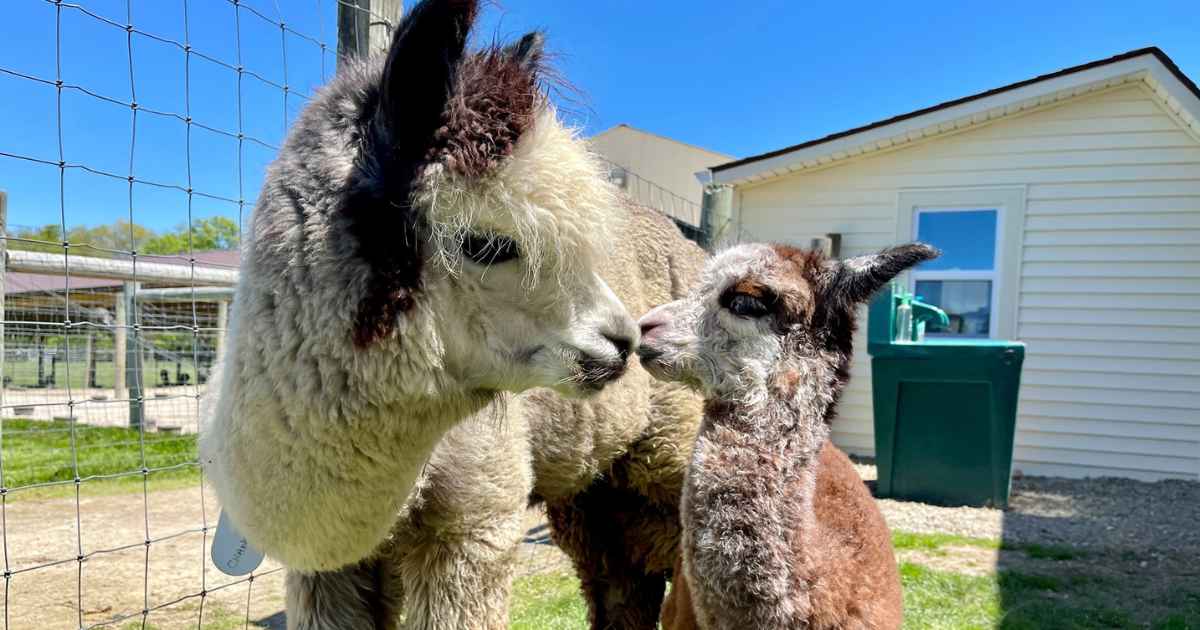 Located in Medina on 20 acres with open pastures to roam, Majestic Meadows Alpacas is a fun petting zoo where your family can get up close and personal with a variety of animals your kids are sure to love.
Meet and spend time with more than 75 of your favorite petting zoo animals including sheep, goats, alpacas, llamas, horses, donkeys, miniature cows and potbellied pigs, kangaroos, a camel named "Gus" and a tortoise named "Sheldon."
Be sure to visit their website before you go to check out their special events and activities list then stop into their family-owned boutique for clothing items for the whole family and one-of-a-kind gifts before you leave.
Majestic Meadows Alpacas
4195 Abbeyville Rd., Medina, OH 44256
Website
You may also be interested in: More fun petting zoos in Northeast Ohio
COSI — Center of Science and Industry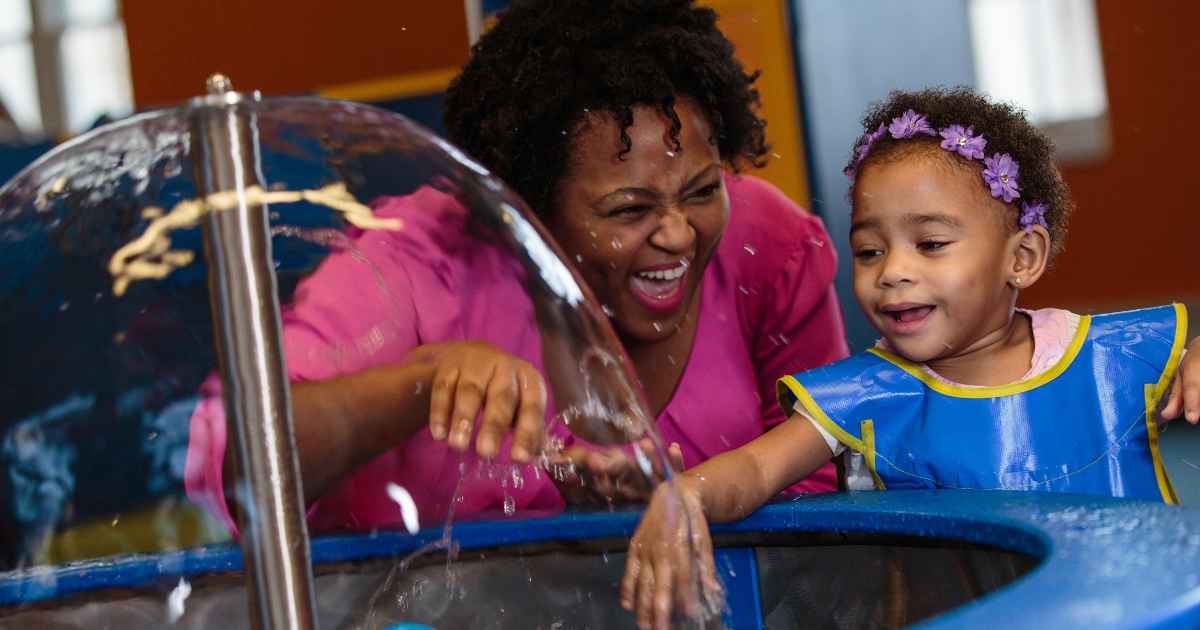 COSI is a family friendly science and industry center located in the heart of Ohio with more than 300 interactive exhibits that will keep your family learning and having fun for hours.
Perfect for toddlers through elementary age children, the science center offers family fun for all ages with several permanent attractions including a Planetarium with several show times per day, a Dinosaur Gallery with a huge moving T. rex model, and a little kidspace® where your youngest family members can play, learn, and explore.
The museum also offers an outdoor science park, several special limited-time exhibits, as well as live shows and demonstrations. Be sure to check their calendar of events for more information, times, and details.
COSI – Center of Science and Industry
333 West Broad St., Columbus, OH 43216
Website
You may also be interested in: More fun & unique things to do in Columbus, Ohio
Open Tuesday through Sunday (closed Monday), the Cleveland Museum of Natural History is packed with programs, activities, and engaging exhibits.
Explore nature and science at the Smead Discovery Center with daily "Show and Tell" programs. Visit the planetarium for a 30 minute HUE-niverse or Big Bird's Adventure program. Take in a 3D movie during one of the many show times available each day and find out more about endangered species, amazing insects, and winged life from pterosaurs to butterflies inside the museum.
In addition to the indoor museum exhibits and activities, visitors can head outside to the Perkins Wildlife Center for an immersive animal experience and meet bob cats Bitty and Bob, Lancelot the porcupine, river otters, several variety of birds and more wildlife animals, as well as a variety of themed nature walks and hikes.
Cleveland Museum of Natural History
1 Was Oval Drive, Cleveland, OH 44106
Website
You may also be interested in: More fascinating & fun museums in Ohio
Cedar Point Amusement Park
With 18 roller coasters, a huge waterpark, campground, on site hotels, and private Lake Erie Beach, this popular Ohio amusement park is packed with family fun for all ages.
Plan a one day visit or a week long vacation to enjoy all that Cedar Point has to offer. Get your tickets to the amusement park for the roller coasters, several children's ride and play areas, live shows, games, coal-fired steam train ride, and tons of food options to please everyone. Reserve a private cabana then splash and cool off with 18 acres of water slides, water rides, and swimming pools at Cedar Point Shores waterpark. Head out to the Cedar Point beach to take a break from the action, build a sandcastle, play beach volleyball, paddle board on the lake, parasail, or rent jet skis.
Visit the Cedar Point website for details for the many places to stay, vacation package discounts, as well as special events and behind the scenes tours available all season long.
Cedar Point Amusement Park
1 Cedar Point Drive, Sandusky, OH 44870
Website
You may also be interested in: More fun things to do in Sandusky, Ohio
Franklin Park Conservatory and Botanical Gardens
Head to Columbus, Ohio to explore and enjoy 88-acres of activity and gardens at Franklin Park Conservatory and Botanical Gardens.
Explore the conservatory on your own or participate in a group tour to see the many seasonal exhibits, 400 species of greenhouse plants (featuring a variety of biomes), palms from around the world, rotating gallery of art exhibitions, children's garden activities, and more. In the North Courtyard the conservatory offers daily glassblowing demonstrations to share how molten glass can be transformed into to amazing works of art.
To round out your our experience, enjoy lunch at the onsite cafe and visit their Botanical Gift shop to purchase plants, gardening tools, hand blown glass art, and a variety of nature-themed items. Also, be sure to visit their website before you go, for a long events calendar full of classes, events, and unique garden themed activities indoors and out. Group discounts available.
Franklin Park Conservatory and Botanical Gardens
1777 E. Broad Street, Columbus, OH 43203
Website
You may also be interested in: Beautiful & unique botanical gardens in Northeast Ohio
Columbus Zoo and Aquarium
With 10,000 animals from around the world, it's not a surprise that the Columbus Zoo is the most popular zoo in Central Ohio. Plan for a full day visit, wear comfortable walking shoes, and feel free to pack your own lunch before you head out for a day of animal experiences.
The zoo is open 363 days a year and offers hours of family fun with with special events, unique animal experiences, and more. See your favorite zoo animals, visit the Lorikeets, stroll with kangaroos, and spend some time with friendly barnyard animals too. For an additional fee take in a 4-D movie, ride The Grand Carousel, take a pony or camel ride, touch stingrays and aquatic animals, or enjoy a boat ride on Dinosaur island!
The zoo is fun year round, but plan ahead to visit during the Boo at the Zoo and Wildlights seasons that start in October. Special pricing, discounted admission, and special events details can be found on their website.
Columbus Zoo and Aquarium
4850 Powell Road, Powell, OH 43065
Website
You may also be interested in: More fun at these 10 must visit Zoos in Ohio
Olentangy Indian Caverns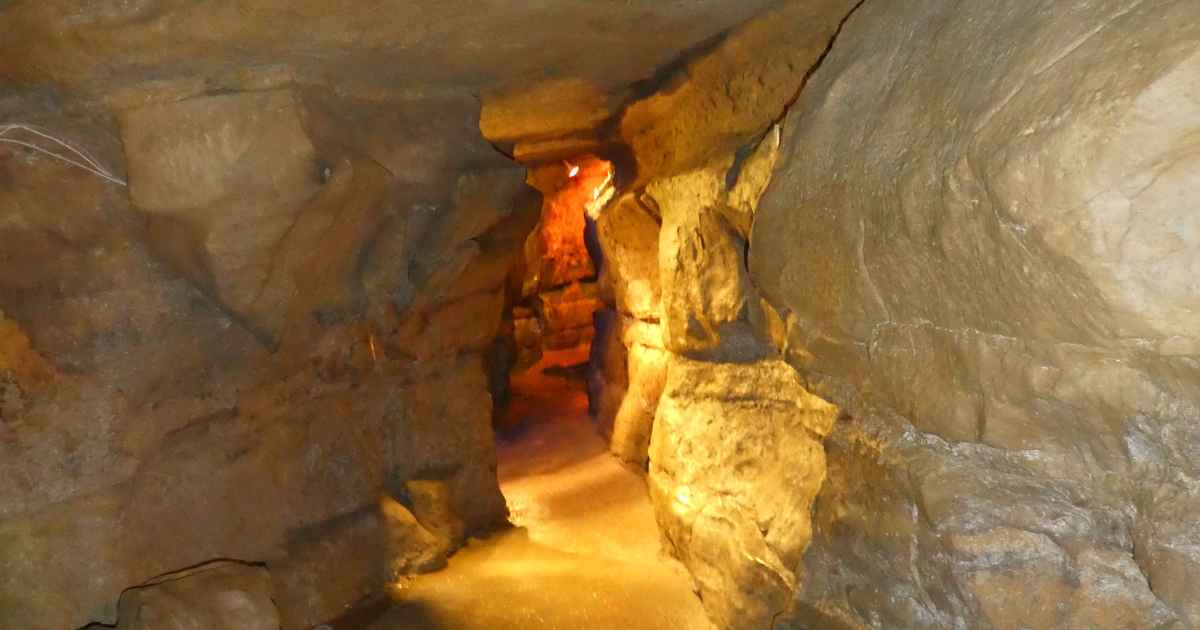 Underground caverns, mini golf, gem mining, petting zoo and more, are all waiting for you when you visit the Olentangy Indian Caverns in Delaware, Ohio.
Formed by an ancient underground river millions of years ago, the Olentangy Caverns are a maze of winding trails and large underground rooms. Starting in the museum, your family will learn about the history of the cave and see artifacts left by the Wyandot Indians. Then with map in hand, you will go down concrete stairway to the entrance of the cave where you can explore three levels of the caverns by a self-guided audio tour, lasting about 30 minutes.
As part of your all access pass admission families can play a round of Native-American themed mini golf, enjoy a picnic on site, play on the playground, slide down a firetruck slide, and take an approximate 1 mile walk in the woods. For an extra fee, kids can also enjoy gem mining and a special treasure hunt maze.
Olentangy Indian Caverns
1779 Home Road, Delaware, OH 43015
Website
You may be interested in: More spectacular caves in Ohio
Rock and Roll Hall of Fame
If your family loves music, including playing musical instruments, plan your visit to the Rock and Roll Hall of Fame now. The distinctive pyramid shaped building in Cleveland, Ohio is best known for honoring rock and roll legends and exploring the history of rock and roll, but the family friendly museum offers so much more.
Best suited for older kids and teens, but perfect for anyone who loves music, level two of the museum has been named The Garage. The area offers interactive exhibits where your family can pick up a real instrument and play the guitar, bass, drums, and keyboards together. Video prompts will walk you through how to play. You can also relax in the lounge area with an acoustic instrument, explore The Garage Gear exhibits instruments collection or watch a band in action in the Jam space.
With 4 levels, the building's main entrance is the ticketing level and offers a museum store, coffee and Backstage Stories exhibit. Level 0 of the museum hosts history exhibits including films and interactive kiosks. And the top floor of the museum is where you will find the official Hall of Fame exhibits. Be sure to check the schedule when planning your visit for special events and live performances.
Rock and Roll Hall of Fame
1100 E. 9th Street, Cleveland, OH 44114
Website
You may also be interested in: More fun things to do in Cleveland, Ohio
Harry London Chocolate Factory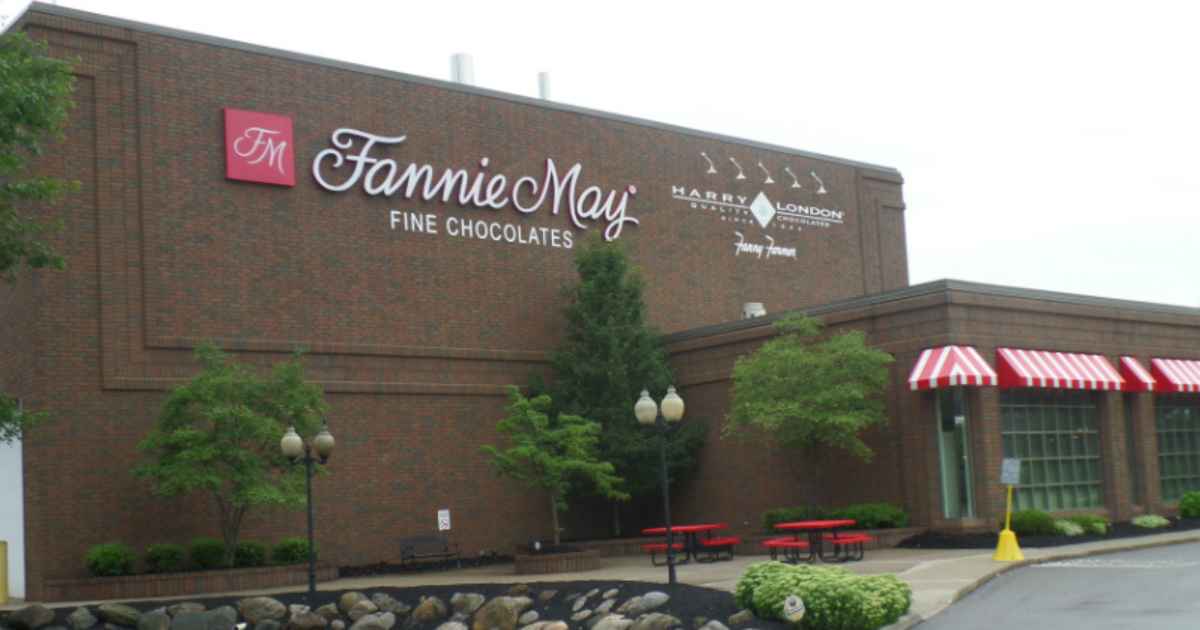 Enjoy a free tour and a variety of delightful chocolates at Harry London Chocolates Factory and Fannie May Factory store in North Canton. It's a delicious, educational, and fun experience you won't want to miss!
The approximate 45 minute tour is offered at the top of each hour from 11am-3pm, Monday through Thursday. Starting with a short video, you'll learn about the history and timeline of the company. Then during the guided tour of the working factory, your family will see how chocolates are made, sample delicious chocolates and gelato, and watch candies make their way down the production line before being wrapped and boxed for sale.
Call ahead to reserve your visit before you go, then explore the Fannie May retail store to purchase treats to take home and share with friends and family before you leave.
Harry London Chocolates Factory Tour
5353 Lauby Road, North Canton, OH 44720
Website
You may be interested in: More things to do in Canton and other factory tours in Ohio
Yoder's Amish Home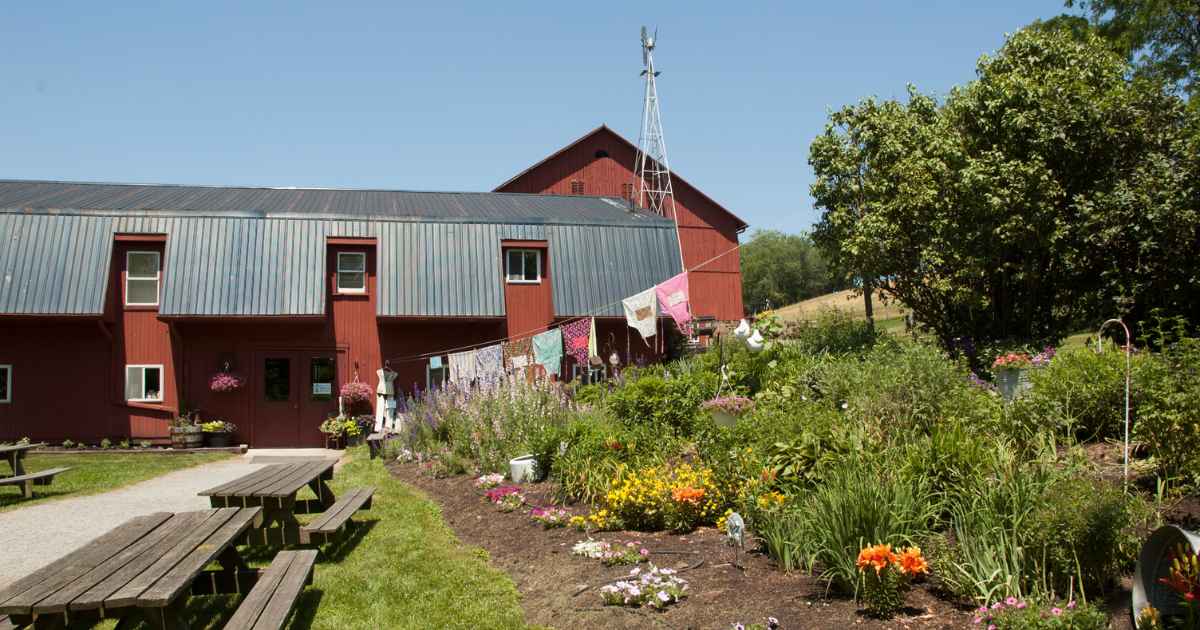 If your family have always wanted to learn more about the life of the Amish, a trip to visit Yoder's Amish Home is perfect for you.
The Amish family home and farm offers guests the opportunity to pet animals in the 100+ year old barn, meet a teacher and explore a one-room school house, take an Amish buggy ride, enjoy a fresh baked treat from the on-site bakery, and even learn a little German. Guided tours are offered by local Amish guides where you can learn about Amish history and culture in the area. Although no one lives in the historic home, the owners do live on the property and offer an authentic peek into Amish life in Ohio.
Open seasonally May through October, you'll find picnic tables and a covered lunch area to enjoy a snack or meal during your visit.
Yoder's Amish Home
6050 State Route 515, Millersburg, OH 44654
Website
You may also be interested in: More Amish Home & Buggy Tours
Lakewood Park & Playground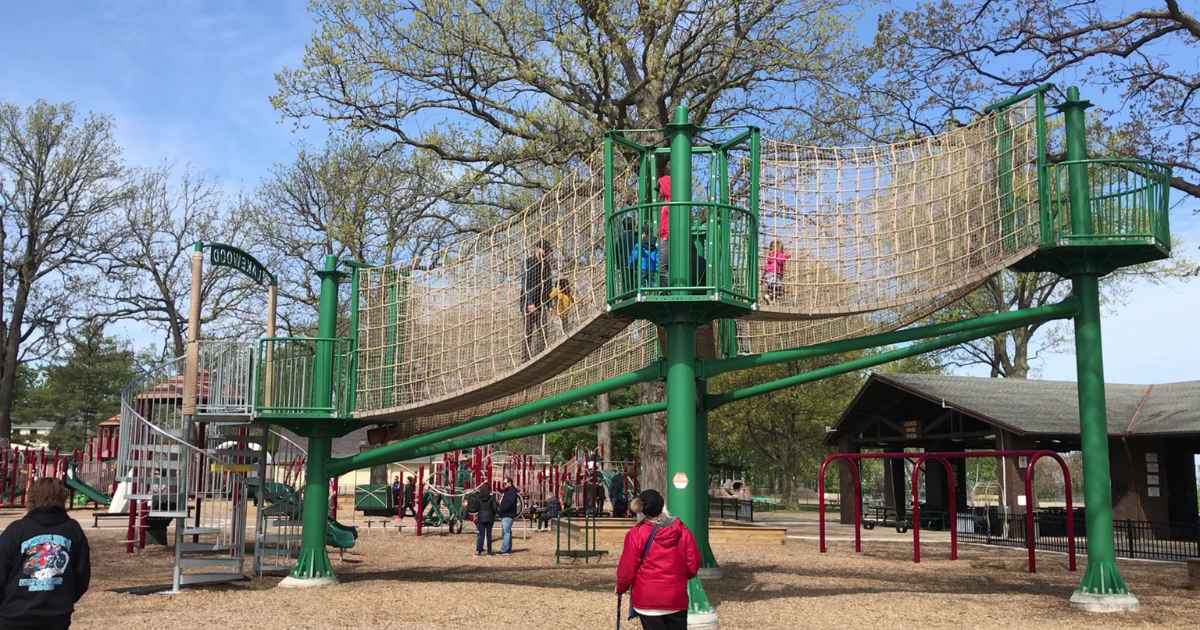 Lakewood Park is 31 acres of family friendly activity. With Lake Erie and Downtown Cleveland skyline views from the brick lakefront walkway, the park is as beautiful as it is fun.
The destination is an extremely popular park with a huge playground for kids of all ages. Families can enjoy multiple play areas with unique playground equipment including a skywalk not usually found at other parks. Play tennis, baseball, sand volleyball, or try the skate park while you're there.
In addition to the playground and sports opportunities, families can walk and and take in beautiful Lake Erie views on the many paved walkways, sit and listen to the waves from the solstice steps, swim at the large public swimming pool, and listen to free concerts and performances in the summer months.
Lakewood Park & Playground
14532 Lake Avenue, Lakewood, OH 44107
Website
You may also be interested in: Best Playgrounds in Ohio
Coney Island Outdoor Water Park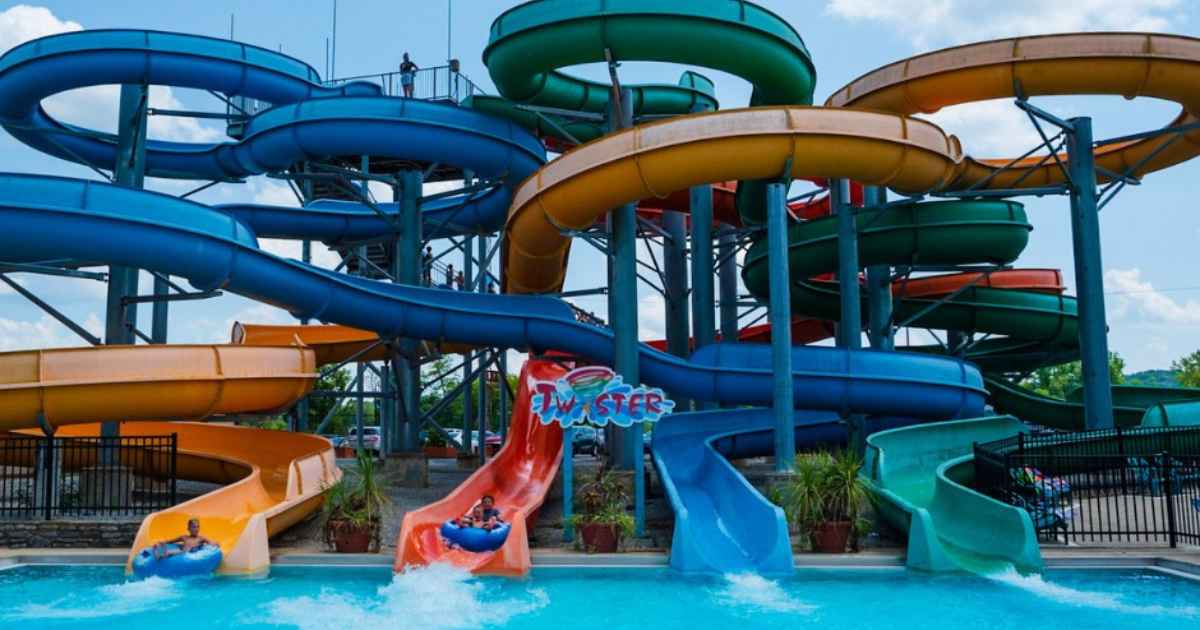 Coney Island Park in Cincinnati, has become a popular family destination and is the home to the largest recirculating swimming pool in the world.
With water slides, splash ground, floating obstacle course, dive pool and more, the park is a perfect place to cool off during the hot summer months. In addition to all things water park, Coney Island also offers mini-golf, inflatable axe throwing, arts and crafts, game and more.
Open seasonally for the summer, the park also hosts special events including live music, holiday activities, and seasonal themed festivals. Check their events list for details.
Coney Island Outdoor Water Park
6201 Kellogg Avenue, Cincinnati, OH 45230
Website
You may also be interested in: 19 family friendly Amusement Parks in Ohio
Magical Theatre Company
With the mission of bringing professional theatre to young people and families, the Magical Theatre Company has been performing in Ohio's historic Park Theatre in Barberton since 1985.
Offering a variety of new shows each season, your family can enjoy performances that are both age appropriate and entertaining for the whole family. Details for this season's shows and tickets can be found on their website.
The Magical Theatre Company also offers several educational and engagement opportunities for kids including student matinees/school field trips, classes, workshops, and summer drama camps.
Magical Theatre Company
565 W. Tuscarawas Avenue, Barberton, OH 44203
Website
You may be interested in: