Summer is here! Are you ready to break out the pool and sprinkler, fire up the grill and enjoy all the fun that the sunshine and warm weather brings? If you're looking for family friendly places to go and things to do in Northeast Ohio this is the list for you!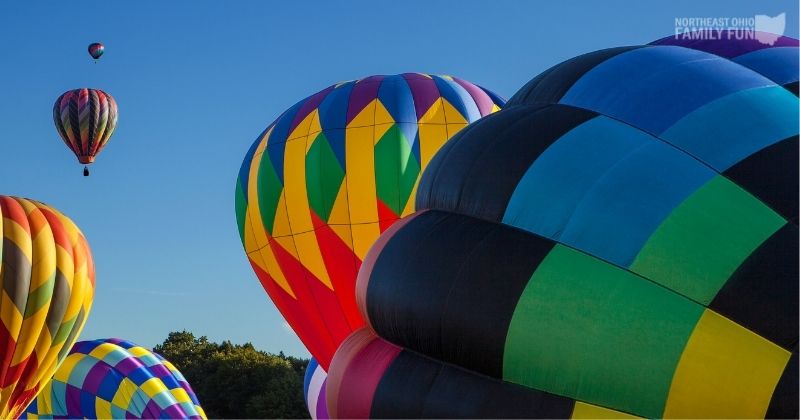 100 Things to Do in Northeast Ohio this Summer
Spray parks offer a fun interactive way for children to beat the heat during the summer. And what makes them even better is that they are often FREE or low cost.
Calling all City of Cleveland residents! Enjoy these FREE Swimming Pools in Cleveland. Be prepared to show your ID upon arrival.
Pack a picnic lunch, grab your towel and sunscreen and enjoy these fun Outdoor Water Parks.
Stay safe while at the pool this summer. Sign your kids up for swimming lessons and follow water safety tips.
Plan a day trip to visit one of the many other Beaches across Northeast Ohio
Beat the heat, by enjoying a movie in the comfort of an air conditioned theater. Many local theaters offer Special Dollar Movies during the summer months.
Of course you can also enjoy a movie under the stars at one of the FREE Outdoor Movies. Remember your lawn chairs and blankets!
Take the family to enjoy a Drive In Movie.
Go see a live theatrical or musical performance at a local theater.
Let your kids burn off some energy at one of these local Parks & Playgrounds.
Hike the trails at a State or Metropark. Participate in the Summit Metroparks Spree for All
Whether you have a little engineer or you're the train junkie, you'll want to check out the best train rides in Ohio.
Take your dog to one of the area Dog Parks
Get out your bikes and take a Family Bike Ride On the Towpath Trail
Don't have a bike or a way to get your bikes to the trail? Consider renting bicycles instead.
Or, let your kids ride around one of these mini cities: Kiddy City in Wooster | Safety Village in Stow
Go down the HUGE slide at Secrest Arboretum, tour Stan Hywet Hall & Gardens or visit one of the many other Outdoor Gardens & Arboretums across Northeast Ohio
Grab your smart phone, download the free geocaching app and head out on a Geocaching scavenger hunt
Go for an adventure to the Canopy Walk and Tower at the Holden Arboretum
Sign your kids up for one of the area outdoor adventure or sports themed Kids Clubs.
Did you know there are Castles in Ohio? Plan a trip to check out one of more this summer!
Hike to the Waterfall in Akron at the Gorge part of Summit County Metroparks or visit one (or more) of the Best Waterfalls in Northeast Ohio
See Bald Eagles (and baby eaglets) in the Wild at Walborn Reservoir
Relax at the park on a warm summer evening and enjoy the music at a FREE Outdoor Summer Concerts
Watch the Goodyear Blimp take off from the hanger across the lake at Wingfoot Lake Park
Support local farmers and get some delicious food at a local Farmers Market
Head out to go strawberry picking
Take a Trip to the Farm and get up close with farm animals, meet the farmers and learn about what it takes to be a farmer.
Go on a Safari at African Safari Park, The Farm at Walnut Creek or Wagon Trails Animal Park
See the Animals at either the Cleveland Zoo or Akron Zoo
Ride on a Canal Boat pulled by a Horse
Or go on a horseback riding adventure with trails rides or lessons. There are many places to go horseback riding.
Find a treasure at one of the top Flea Markets in Ohio
Eat a funnel cake at one of the Summer Festivals or County Fairs
Make a stop at one (or two, or three) of the area Homemade Ice Cream Shops.
Challenge your family to mini golf, batting cages or bumper cars at one of the area Outdoor Play Centers.
Think Laser Tag, Inflatables, Trampoline Parks and more at one of the local Indoor Play Centers. Bonus: You can play in the comfort of air conditioning!
Take the kids skating at these local Roller Rinks.
Sign the kids up for the Kids Bowl FREE Program and let them bowl free all summer long and many local bowling alleys. Note: Shoe Rental Fees may apply
Or you can register for the Kids Skate FREE program offered at local roller rinks. Note: Skate Rental Fees may apply
Pack a frisbee and play a game of Frisbee / Disc Golf. There are lots of local courses to choose from.
Play miniature golf or put-put indoors at one of the Glow in the Dark Indoor Miniature Golf
Learn how to fish, enjoy a friendly competition and compete for prizes in one of the local Youth Fishing Derbies. Be sure to check out our 5 Tips to teach your kids how to fish first.
Watch a FREE Water Ski Show at Emerald Lake in Norton
Lace up some skates and go Ice Skating….it's not just for the winter months!
Rent a Canoe or Kayak and enjoy a ride down the river.
Book an overnight stay in a Tree House
Attend an area Summer Camp
Keep the kids learning this summer! Try hands on science fun at Great Lakes Science Center, or visit one of the many other local Museums & Science Centers
Do Science Experiments at Home
See the Historic Planes at MAPS Air Museum
Encourage your kids to read by singing them up for one of the FREE Summer Reading Programs
Sign your Kids up for Art Classes let them express their creativity this summer
Take Music Lessons and learn to play an instrument or sing
Learn to build at a Home Depot Kids Workshop or Lowe's Build and Grow Clinics
Star gaze and learn about Astronomy
Sit in the driver seat of trucks and tractors at a local Touch a Truck Events Bonus: Most are FREE
Find an area Playgroup to Join
Get some great deals on gently used children's clothing at an area Kid's Spring/Summer Consignment Sale
Take the kids to a parade or fireworks show being held to celebrate Memorial Day or the 4th of July
Treat dad to a special Father's Day Activity
Plan a staycation and take a day (or more) to explore the fun cities in Northeast Ohio. We've got you covered with the top Things to do in Cleveland, Things to do in Canton, Things to do in Akron and Things to do in Youngstown.
Or maybe you are looking for a road trip to explore other Ohio destinations. Head to the Warren County "Ohio's Largest Playground" or check out the best Things to do in Columbus
You could go a little further and check out the fun things to do in Lousiville, KY head to the Smoky Mountains and experience the amazing things to do in Gatlinburg, TN or take family trip and enjoy the things to do in Indianapolis
Of course, Paradise Ohio is also just outside your front door!
Does your child have a birthday party during the summer months? Use the Birthday Party Planning Guide to help make planning a breeze.
Enjoy a free kid's meal at one of the restaurants that offer Kid's Eat Free
Get a sitter for the kids and enjoy time away at one of these amazing romantic getaways in Ohio
Or go on a Factory Tour of Harry London's Chocolates. FREE Samples included. Yum! Check out these other local Factory Tours too
Only interested in the free events? Check out the list of FREE Things to do in Northeast Ohio for ideas and inspiration
So how about you? Are there any locations on the list that you've been to before? Attractions you're hearing about for the first time? I'd love for you to leave a comment about the places on the list you'd recommend or if there are any places you know of that didn't make the list.
You may also be interested in: