Looking for the best places to eat when visiting Ohio's Amish Country? Our list of Amish Food and Restaurants can be your guide! Find the best places to enjoy delicious Amish cooking, purchase food items to savor later, and buy gifts for your friends back at home.
You may also be interested in: Things to do in Amish County Ohio | Amish Home Tours and Amish Buggy Rides | Hotels in Amish County Ohio
Guggisberg Cheese Factory
Guggisberg Cheese Factory is the largest cheese manufacturer in Ohio and home of "Baby Swiss" cheese. The factory store is packed with delicious cheeses as well as cheese related items and gifts.
While there, but sure to allow time to observe the cheese making process through their factory viewing windows, Monday-Friday from 8am to 12pm. Find more information about the types of cheese they offer as well as the history of the company by visiting their website.
Guggisberg Cheese Factory
5060 State Route 557, Millersburg, OH 44654
Website
Sweetwater Farm
Open May through November, Sweetwater Farm offers its own farmers market with a full line of fresh fruits and vegetables. Their goal is to provide the "freshest, tastiest product at a reasonable price with quality, friendly service."
Stop by to see Bert & Mary and take home some cider, gourds, berries and more.
Sweetwater Farm
27 Buckeye Street SW, Sugarcreek, OH 44681
Website
Troyer Country Market
Cheese, meat, fresh produce, homemade ice cream, baked goods and more, Troyer's Country Market has all natural foods made local, by locals in Millersburg. Stop in to try samples of their Amish Wedding line of jar goods, shop from a large variety of Amish bulk items and handmade soaps, or enjoy a made-to-order sandwich from their own line of Troyer deli meats and cheeses.
While you're there, make your own peanut butter or take home a gift basket full of their famous goodies!
Troyer Country Market
5201 CR 77, Millersburg, OH 44654
Website
Coblentz Chocolate
Chocolate, chocolate, chocolate, yum! Family-owned Coblentz Chocolate has beautiful hand-dipped gourmet truffles, candies, treats, and gifts "handcrafted from the heart." When visiting the store be sure to stop by their viewing gallery to watch some of their amazing confections being made. They also offer a line of sugar-free chocolates for those with dietary restrictions.
Coblentz Chocolate
4917 State Route 515, Walnut Creek, OH 44687
Website
Walnut Creek Cheese
Don't be fooled by the name, Walnut Creek Cheese is a one stop shop for delicious Amish food and food gifts. The large market includes a sliced-to-order deli, special recipe meat shop, Amish and Mennonite local grown fruits and vegetables, made-from-scratch bakery, and on site cannery with jams, jellies, sauces and more.
In addition to their specialty shops, stop by their in-store Test Kitchen (Thursday-Saturday) to sample new dishes and take home free recipes and ideas. You'll also find a large selection of Amish bulk items and their visitor favorite 300-seat Mudd Valley Cafe serving brunch, lunch and specialty desserts every day.
Walnut Creek Cheese
Berlin Location: 4727 US 62, Berlin, OH 44610
Walnut Creek Location: 2641 State Route 39, Walnut Creek, OH 44687
Website
Heini's Cheese Chalet
Family owned and operated since 1935, Heini's Cheese Chalet offers Bunker Hill Cheese and more made from 100% local dairy. They also have a variety of meats, jams, lactose free cheese, and their signature "cheese fudge" available both in store and online.
Interested in how cheese is made? Plan ahead for a Winter Cheese making tour. Handicap accessible. Bus tours welcome with details online or by phone.
Heini's Cheese Chalet
6005 County Road 77, Millersburg, OH 44654
Website
Ashery Country Store
If you're looking for organic foods, Ashery Country Store is the place to visit. You'll find a large selection of flours, oats, nuts, kernels, berries, soups, beans, spices and more all available in bulk packaging.
In addition to their huge selection of bulk items, they also offer deli meats, cheese, and locally grown Amish produce, jams, jellies, pasta and much more. Free samples are available throughout the store to try and enjoy before buying!
Ashery Country Store
8822 SR 241, Fredricksburg, OH 44627
Website
Amish Door Restaurant
Serving guests for more than 40 years, Amish Door Restaurant provides breakfast, lunch and dinner for up to 450 visitors each day, Monday through Saturday. A wide variety of traditional favorites are offered as well as an affordable breakfast buffet, All You Can Eat Salad Bar, and their famous Lunch and Dinner Grand Buffet.
Amish Door Restaurant
1210 Winesburg Street, US 62, Wilmot, OH 44689
Website
Amish Door Village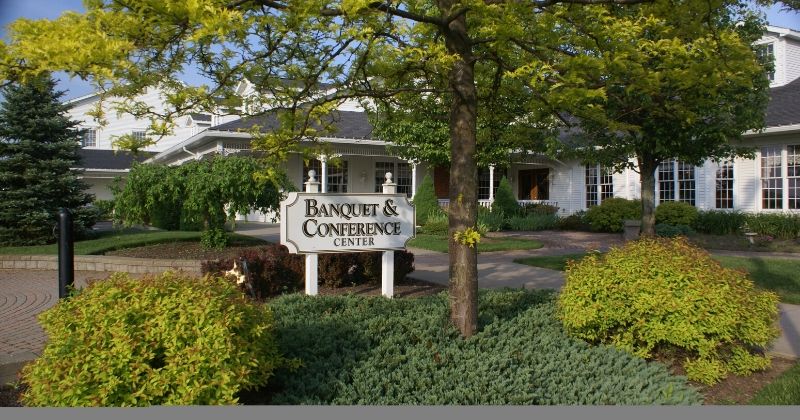 Amish Door Village started humbly as a small 48 seat restaurant and now includes the huge Amish Door Restaurant (above) as well as a bakery, market, gift shop and country inn all in one location.
The bakery is a must visit for your sweet tooth and carries a large selection of delicious cakes, cupcakes, donuts, pies, fritters, breads and more. The market offers your favorite meats and cheeses, bulk foods/candies/spices, jellies, relishes, and gifts. The gift shop offers affordable jewelry, purses, scarves, purses and more. And The Inn At Amish Door provides a comfortable place to stay when visiting the Village and the surrounding Amish Country.
Amish Door Village
1210 Winesburg Street, US 62, Wilmot, OH 44689
Website
Der Dutchman Restaurant and Bakery
Der Dutchman Restaurant in Walnut Creek fills your taste for Amish favorite foods serving breakfast, lunch and dinner with buffet and salad bar. You'll find hearty traditional meals as well as a large Lite and Healthy menu and allergy friendly gluten free foods. (Menus are available from their website.)
In the bakery you'll find pastries, pies, cookies, donuts, fudge, cakes, breads, and so much more! Be sure to pick up a few of their delicious cinnamon rolls for later!
Der Dutchman Restaurant and Bakery
4967 Walnut Street, Walnut Creek, OH 44687
Website
Boyd and Wurthmann Restaurant
Starting as a grocery store in the 1930s, Boyd & Wurthmann Restaurant has grown in to a local favorite place for home-style Amish cooking. Traditional breakfast favorites are served at the break of dawn along with your choice of donuts, fritters, and cinnamon rolls. Lunch and dinner offer appetizers, sandwiches, home-style dinners, salads, and homemade desserts. With "hearty and satisfying food" you won't leave hungry!
Boyd and Wurthmann Restaurant
4819 East Main Street, Berlin, OH 44610
Website
Looking for more help planning your trip to Amish County? Check out our top picks for Things to do in Amish County Ohio for more ideas and inspiration.