Ohio County fairs kick off in the month of June and run through October. Fairs offer a wide variety of entertainment options and are events that truly are fun for all ages. Our handy guide to Ohio County fairs will help you make the most of your trip to the fair this year!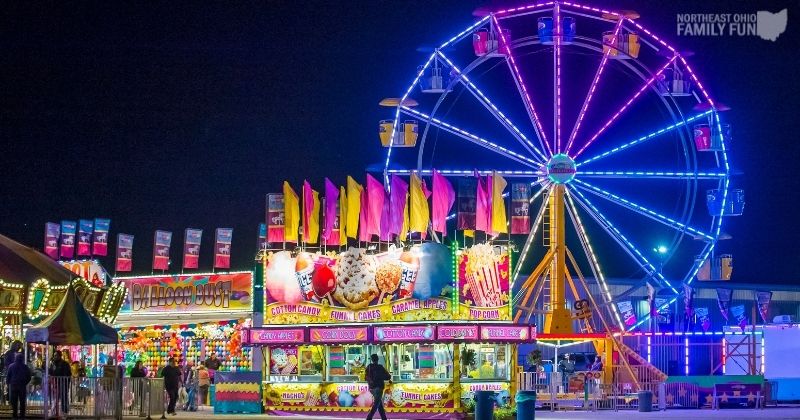 Top Tips for Going to a County Fair
Plan now which events to attend – Use our list below to choose which county fairs you want to attend and block the date in your calendar now. That way you don't forget when the day comes.
Decide ahead of time which activities you want to do – There are an incredible amount of activities, competitions, rides, entertainment, and more going on at each of the county fairs. Some of the things you may want to do include: The demolition derby, 4-H shows, Live music and entertainment, rodeos, rides, and fair food. Gather your family beforehand to discuss what activities and attractions everyone wants to do and see most, then check out the fair's website for a schedule of events and plan accordingly.
Take advantage of special discount days – Many of the fairs offer deals and ticket discounts, including Senior Citizen Discounts, Special Admission rates for Veterans and Active Military, Family Discount Days with specials on rides, Buy one get one free ticket, and free admission for kids under a certain age. Check the fair's website for information on what specials they have and the requirements for getting the discount.
Purchase tickets ahead of time – Some of the fairs allow you to purchase general admission tickets in advance. This allows you to skip waiting in line when you arrive. Also, some of the popular events and shows (demolition derby, tractor pulls, etc) require additional tickets. Check the fair website to see if you can purchase those in advance too.
Set realistic expectations with your kids – If you are planning to go on rides, let them know that they will have to patiently wait in line for the rides and that they might not get to ride everything. If you have a child who gets frightened by loud noises, explain that it can get loud near the rides and at certain exhibits.
Be prepared to walk and stand – Bringing a stroller or wagon for little ones is probably best.
Protect your kids (and yourself!) from the sun – There likely won't be much shade so be sure to load up with sunscreen or wear a hat to keep the sun off your face.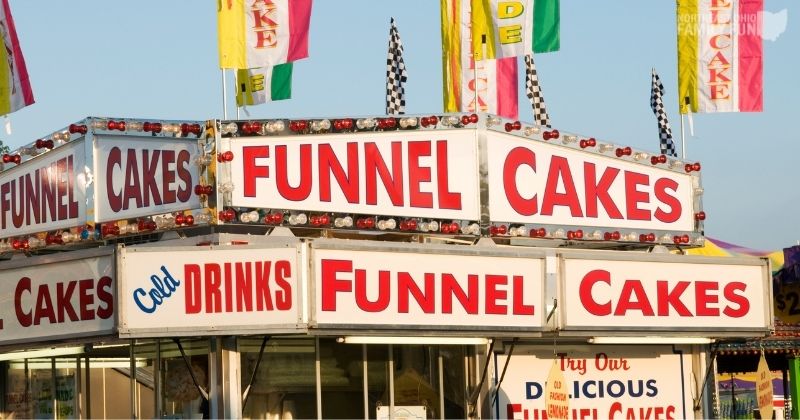 County Fairs in Ohio
Wondering where to find a county fair near you? The dates and locations for each county fair in Ohio are listed below. Remember to visit the fair website to confirm the event schedule, admission rates, and other important details before you go.
June 2023 County Fairs
Paulding County Fair {Find Out More}
Where: 501 Fairground Dr., Paulding, OH 45879
When: June 10-17, 2023
North Canton Jaycee's Fair {Find Out More}
Where: 348 7th St. NE, North Canton, OH 44720
When: June 12-17, 2023
Pickaway County Fair {Find Out More}
Where: 415 Lancaster Pike, Circleville, OH 43113
When: June 17-24, 2023
Harrison County Fair {Find Out More}
Where: 550 Grant St., Cadiz, OH 43907
When: June 19-24, 2023
Putnam County Fair {Find Out More}
Where: 1490 E. Second St., Ottawa, OH 45875
When: June 19-24, 2023
---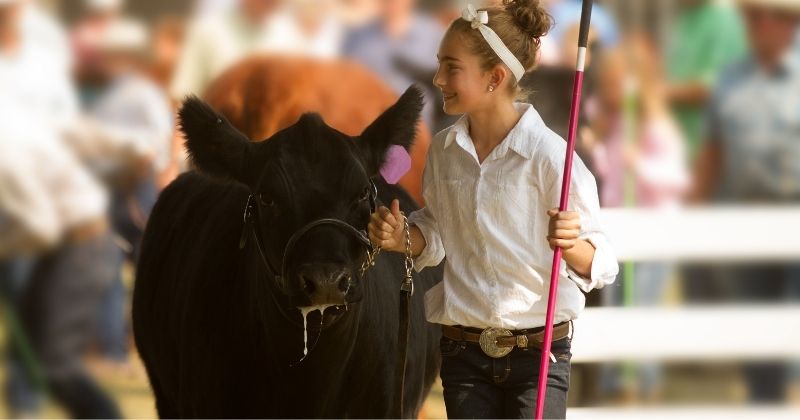 July 2023 County Fairs
Marion County Fair {Find Out More}
Where: 220 E. Fairground St., Marion, OH 43302
When: July 3-8, 2023
Clinton County Fair {Find Out More}
Where: 958 W. Main St., Wilmington, OH 45177
When: July 8-15, 2023
Madison County Fair {Find Out More}
Where: 205 Elm St., London, OH 43140
When: July 7-15, 2023
Adams County Fair {Find Out More}
Where: 836 Boyd Ave., West Union, OH 45693
When: July 9-15, 2023
Logan County Fair {Find Out More}
Where: 301 E. Lake Ave., Bellefontaine, OH 43311
When: July 9-15, 2023
Montgomery County Fair {Find Out More}
Where: 645 Infirmary Rd., Dayton, OH 45417
When: July 9-15, 2023
Lucas County Fair {Find Out More}
Where: 1406 Key St., Maumee, OH 43537
When: July 10-16, 2023
Trumbull County Fair {Find Out More}
Where: 899 Everett Cortland Hull Rd., Cortland, OH 44410
When: July 11-16, 2023
Jackson County Fair {Find Out More}
Where: 96 Meadow Run Rd., Wellston, OH 45692
When: July 13-22, 2023
Crawford County Fair {Find Out More}
Where: Crawford County Fairgrounds, 610 Whetstone St., Bucyrus, OH 44820
When: July 17-22, 2023
Fayette County Fair {Find Out More}
Where: Fayette County Fairgrounds, 213 Fairview Ave., Washington Court House, OH 43160
When: July 17-22, 2023
Perry County Fair {Find Out More}
Where: Perry County Fairgrounds, 5552 OH-37, New Lexington, OH 43764
When: July 17-22, 2023
Warren County Fair {Find Out More}
Where: Warren County Fairgrounds, 665 N. Broadway St., Lebanon, OH 45036
When: July 17-22, 2023
Franklin County Fair {Find Out More}
Where: Franklin County Fairgrounds, 4100 Columbia St., Hilliard, OH 43026
When: July 17-23, 2023
Ottawa County Fair {Find Out More}
Where: Ottawa County Fairgrounds, 7870 OH-163 Scenic, Oak Harbor, OH 43449
When: July 17-23, 2023
Carroll County Fair {Find Out More}
Where: Carroll County Fairgrounds, 160 Kensington Rd. NE, Carrollton, OH 44615
When: July 18-23, 2023
Clark County Fair {Find Out More}
Where: Clark County Fairgrounds, 4401 S. Charleston Pike, Springfield, OH 45505
When: July 21-28, 2023
Knox County Fair {Find Out More}
Where: Knox County Fairgrounds, 601 Fairgrounds Rd., Mount Vernon, OH 43050
When: July 22-29, 2023
Butler County Fair {Find Out More}
Where: Butler County Fairgrounds, 1715 Fairgrove Ave., Hamilton, OH 45011
When: July 23-29, 2023
Clermont County Fair {Find Out More}
Where: Clermont County Fairgrounds, 1000 Locust St., Owensville, OH 45160
When: July 23-29, 2023
Shelby County Fair {Find Out More}
Where: Shelby County Fairgrounds, 655 S. Highland Ave., Sidney, OH 45365
When: July 23-29, 2023
Union County Fair {Find Out More}
Where: Union County Fairgrounds, 845 N. Main St., Marysville, OH 43040
When: July 23-29, 2023
Vinton County Jr. Fair {Find Out More}
Where: Vinton County Fairgrounds, 31471 OH-93, McArthur, OH 45651
When: TBA for 2023
Seneca County Fair {Find Out More}
Where: Seneca County Fairgrounds, 100 Hopewell Ave., Tiffin, OH 44883
When: July 24-30, 2023
Lake County Fair {Find Out More}
Where:1301 Mentor Ave., Painesville, OH 44077
When: July 25-30, 2023
Summit County Fair {Find Out More}
Where: 229 E. Howe Rd., Tallmadge, OH 44278
When: July 25-30, 2023
Ohio State Fair {Find Out More}
Where: 717 E. 17th Ave., Columbus, OH 43211
When: July 26-August 6, 2023
Preble County Fair {Find Out More}
Where: 722 S. Franklin St., Eaton, OH 45320
When: July 29-August 5, 2023
Auglaize County Fair {Find Out More}
Where: Auglaize County Fairgrounds, 1001 Fairview Dr., Wapakoneta, OH 45895
When: July 30-August 5, 2023
Greene County Fair {Find Out More}
Where: Greene County Fairgrounds, 120 Fairground Rd., Xenia, OH 45385
When: July 30-August 5, 2023
Pike County Fair {Find Out More}
Where: 311 Mill St., Piketon, OH 45661
When: July 30-August 5, 2023
Wood County Fair {Find Out More}
Where: Wood County Fairgrounds, 13800 W. Poe Rd., Bowling Green, OH 43402
When: July 30-August 6, 2023
Gallia County Fair {Find Out More}
Where: Gallia County Fairgrounds, 189 Jackson Pike, Gallipolis, OH 45631
When: July 31-August 5, 2023
Columbiana County Fair {Find Out More}
Where: 225 Lee Ave., Lisbon, OH 44432
When: July 31-August 6, 2023
Medina County Fair {Find Out More}
Where: 710 W. Smith Rd., Medina, OH 44256
When: July 31-August 6, 2023
---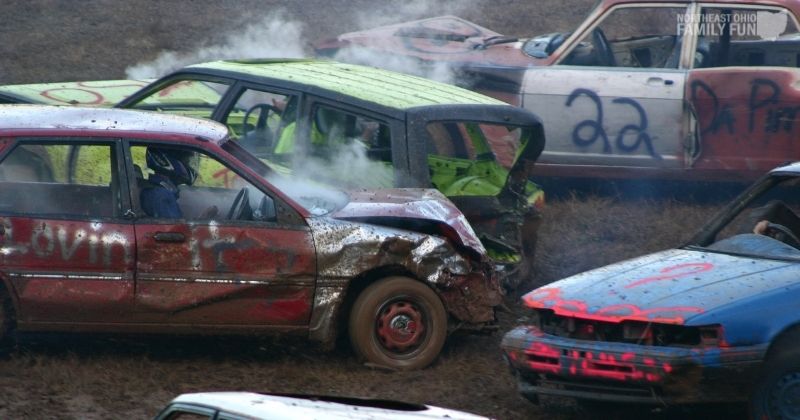 August 2023 County Fairs
Ohio State Fair {Find Out More}
Where: 717 E. 17th Ave., Columbus, OH 43211
When: July 26-August 6, 2023
Preble County Fair {Find Out More}
Where: 722 S. Franklin St., Eaton, OH 45320
When: July 29-August 5, 2023
Auglaize County Fair {Find Out More}
Where: Auglaize County Fairgrounds, 1001 Fairview Dr., Wapakoneta, OH 45895
When: July 30-August 5, 2023
Greene County Fair {Find Out More}
Where: Greene County Fairgrounds, 120 Fairground Rd., Xenia, OH 45385
When: July 30-August 5, 2023
Pike County Fair {Find Out More}
Where: 311 Mill St., Piketon, OH 45661
When: July 30-August 5, 2023
Wood County Fair {Find Out More}
Where: Wood County Fairgrounds, 13800 W. Poe Rd., Bowling Green, OH 43402
When: July 30-August 6, 2023
Gallia County Fair {Find Out More}
Where: Gallia County Fairgrounds, 189 Jackson Pike, Gallipolis, OH 45631
When: July 31-August 5, 2023
Columbiana County Fair {Find Out More}
Where: 225 Lee Ave., Lisbon, OH 44432
When: July 31-August 6, 2023
Medina County Fair {Find Out More}
Where: 710 W. Smith Rd., Medina, OH 44256
When: July 31-August 6, 2023
Champaign County Fair {Find Out More}
Where: Champaign County Fairgrounds, 384 Park Ave., Urbana, OH 43078
When: August 4-11, 2023
Athens County Fair {Find Out More}
Where: Athens County Fairgrounds, 286 W. Union St., Athens, OH 45701
When: August 4-12, 2023
Ross County Fair {Find Out More}
Where: Ross County Fairgrounds, 344 Fairgrounds Rd., Chillicothe, OH 45601
When: August 5-12, 2023
Hartford Independent Fair {Find Out More}
Where: Hartford Fairgrounds, 14028 Fairgrounds Rd., Hartford, OH 43013
When: August 6-12, 2023
Richland County Fair {Find Out More}
Where: Richland County Fairgrounds, 750 N. Home Rd. Mansfield, OH 44906
When: August 6-12, 2023
Holmes County Fair {Find Out More}
Where: Holmes County Fairgrounds at Harvest Ridge, 8880 OH-39, Millersburg, OH 44654
When: August 7-12, 2023
Scioto County Fair {Find Out More}
Where: Scioto County Fairgrounds, 1193 Fairground Rd., Lucasville, OH 45648
When: August 7-12, 2023
Attica Independent Fair {Find Out More}
Where: 15127 E. Township Rd. 12, Attica, OH 44807
When: August 8-12, 2023
Ashtabula County Fair {Find Out More}
Where: Ashtabula County Fairgrounds, 127 N. Elm St., Jefferson, OH 44047
When: August 8-13, 2023
Cuyahoga County Fair {Find Out More}
Where: 19201 E. Bagley Rd., Middleburg Heights, OH 44130
When: August 8-13, 2023
Erie County Fair {Find Out More}
Where: Erie County Fairgrounds, 3110 Columbus Ave., Sandusky, OH 44870
When: August 8-13, 2023
Hamilton County Fair {Find Out More}
Where: Hamilton County Fairgrounds, 7700 Vine St., Cincinnati, OH 45216
When: August 10-13, 2023
Henry County Fair {Find Out More}
Where: Henry County Fairgrounds, 821 S. Perry St., Napoleon, OH 43545
When: August 10-17, 2023
Mercer County Fair {Find Out More}
Where: Mercer County Fairgrounds, 1001 W. Market St., Celina, OH 45822
When: August 11-17, 2023
Miami County Fair {Find Out More}
Where: Miami County Fairgrounds, 650 N. County Rd. 25A, Troy, OH 45373
When: August 11-17, 2023
Muskingum County Fair {Find Out More}
Where: Muskingum County Fairgrounds, 1300 Pershing Rd., Zanesville, OH 43701
When: August 13-19, 2023
Jefferson County Fair {Find Out More}
Where: Friendship Park Rd., Smithfield, OH
When: August 14-20, 2023
Huron County Fair {Find Out More}
Where: Huron County Fairgrounds, 940 Fair Rd., Norwalk, OH 44857
When: August 14-19, 2023
Meigs County Fair {Find Out More}
Where: Meigs County Fairgrounds, 41850 Fairgrounds Ln., Pomeroy, OH 45769
When: August 14-19, 2023
Allen County Fair {Find Out More}
Where: Allen County Fairgrounds, 2750 Harding Hwy., Lima, OH 45804
When: August 18-26, 2023
Darke County Fair {Find Out More}
Where: Darke County Fairgrounds, 800 Sweitzer St., Greenville, OH 45331
When: August 18-26, 2023
Defiance County Fair {Find Out More}
Where: 530 S. Main St., Hicksville, OH 43526
When: August 19-26, 2023
Lorain County Fair {Find Out More}
Where: 23000 Fairgrounds Rd., Wellington, OH 44090
When: August 20-27, 2023
Monroe County Fair {Find Out More}
Where: State Route 26 N. just outside of Woodsfield, OH
When: TBA for 2023
Portage County Randolph Fair {Find Out More}
Where: 4215 Fairground Rd., Randolph, OH 44265
When: August 22-27, 2023
Sandusky County Fair {Find Out More}
Where: Sandusky County Fairgrounds, 901 Rawson Ave., Fremont, OH 43420
When: August 21-27, 2023
Noble County Fair {Find Out More}
Where: Noble County Fairgrounds, 44163 Fairground Rd., Caldwell, OH 43724
When: August 28-September 2, 2023
Morrow County Fair {Find Out More}
Where: 195 S. Main St., Mt. Gilead, OH 43338
When: August 28-September 4, 2023
Stark County Fair {Find Out More}
Where: 305 Wertz Ave. NW, Canton, OH 44708
When: August 29-September 4, 2023
Van Wert County Fair {Find Out More}
Where: Van Wert County Fairgrounds, 1055 S. Washington St., Van Wert, OH 45891
When: August 29-September 4, 2023
Hancock County Fair {Find Out More}
Where: Hancock County Fairgrounds, 1017 E. Sandusky St., Findlay, OH 45840
When: August 30-September 4, 2023
Mahoning County Canfield Fair {Find Out More}
Where: 7265 Columbiana Canfield Rd., Canfield, OH 44406
When: August 30-September 4, 2023
Richwood Independent Fair {Find Out More}
Where: 1 Gill St., Richwood, OH 43344
When: August 30-September 4, 2023
Geauga County Fair {Find Out More}
Where: 14373 N. Cheshire St., Burton, OH 44021
When: August 31-September 4, 2023
---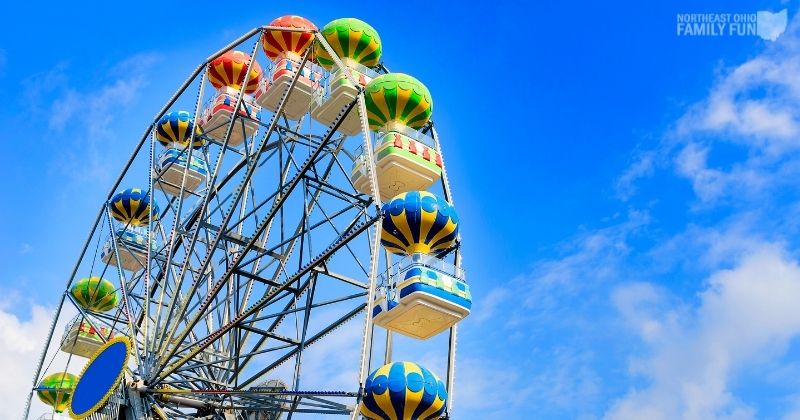 September 2023 County Fairs
Noble County Fair {Find Out More}
Where: Noble County Fairgrounds, 44163 Fairground Rd., Caldwell, OH 43724
When: August 28-September 2, 2023
Morrow County Fair {Find Out More}
Where: 195 S. Main St., Mt. Gilead, OH 43338
When: August 28-September 4, 2023
Stark County Fair {Find Out More}
Where: 305 Wertz Ave. NW, Canton, OH 44708
When: August 29-September 4, 2023
Van Wert County Fair {Find Out More}
Where: Van Wert County Fairgrounds, 1055 S. Washington St., Van Wert, OH 45891
When: August 29-September 4, 2023
Hancock County Fair {Find Out More}
Where: Hancock County Fairgrounds, 1017 E. Sandusky St., Findlay, OH 45840
When: August 30-September 4, 2023
Mahoning County Canfield Fair {Find Out More}
Where: 7265 Columbiana Canfield Rd., Canfield, OH 44406
When: August 30-September 4, 2023
Richwood Independent Fair {Find Out More}
Where: 1 Gill St., Richwood, OH 43344
When: August 30-September 4, 2023
Geauga County Fair {Find Out More}
Where: 14373 N. Cheshire St., Burton, OH 44021
When: August 31-September 4, 2023
Fulton County Fair {Find Out More}
Where: Fulton County Fairgrounds, 8514 OH-108, Wauseon, OH 43567
When: September 1-7, 2023
Washington County Fair {Find Out More}
Where: 922 Front St., Marietta, OH 45750
When: September 2-5, 2023
Highland County Fair {Find Out More}
Where: Highland County Fairgrounds, 604 John St., Hillsboro, OH 45133
When: September 3-9, 2023
Belmont County Fair {Find Out More}
Where: Belmont County Fairgrounds, Agricultural Society, 45420 Roscoe Rd., St. Clairsville, OH 43950
When: September 5-11, 2023
Morgan County Fair {Find Out More}
Where: Morgan County Fairgrounds, 2760 S. Riverside Dr., McConnelsville, OH 43756
When: September 5-9, 2023
Hardin County Fair {Find Out More}
Where: Hardin County Fairgrounds, 14134 Letson Ave., Kenton, OH 43326
When: September 5-10, 2023
Albany Independent Fair {Find Out More}
Where: 5201 Washington Rd., Albany, OH 45710
When: September 20-24, 2023
Wayne County Fair {Find Out More}
Where: 199 Vanover St., Wooster, OH 44691
When: September 9-14, 2023
Williams County Fair {Find Out More}
Where: Williams County Fairgrounds, 619 E. Main St., Montpelier, OH 43543
When: September 9-16, 2023
Hocking County Fair {Find Out More}
Where: 100 N. Homer Ave., Logan, OH 43138
When: September 11-17, 2023
Wyandot County Fair {Find Out More}
Where: Wyandot County Fairgrounds, 10171 OH-53, Upper Sandusky, OH 43351
When: September 11-16, 2023
Guernsey County Fair {Find Out More}
Where: Guernsey County Fairgrounds, 335 Old National Rd., Old Washington, OH 43768
When: September 11-17, 2023
Bellville Independent Fair {Find Out More}
Where: 131 Main St., Bellville, OH 44813
When: September 13-16, 2023
Delaware County Fair {Find Out More}
Where: 236 Pennsylvania Ave., Delaware, OH 43015
When: September 16-23, 2023
Ashland County Fair {Find Out More}
Where: 2042 Claremont Ave., Ashland, OH 44805
When: September 17-23, 2023
Tuscarawas County Fair {Find Out More}
Where: Tuscarawas County Fairgrounds, 259 S. Tuscarawas Ave., Dover, OH 44622
When: September 18-24, 2023
Barlow Independent Fair {Find Out More}
Where: Barlow Fairgrounds, State Route 339 & OH-550, Barlow, OH 45712 (GPS: 8655 State Route 339, Vincent, OH 45784)
When: TBA for 2023
Brown County Fair {Find Out More}
Where: 325 W. State St., Georgetown, OH 45121
When: September 26-October 1, 2023
Coshocton County Fair {Find Out More}
Where: Coshocton County Fairgrounds, 707 Kenilworth Ave., Coshocton, OH 43812
When: September 29-October 5, 2023
---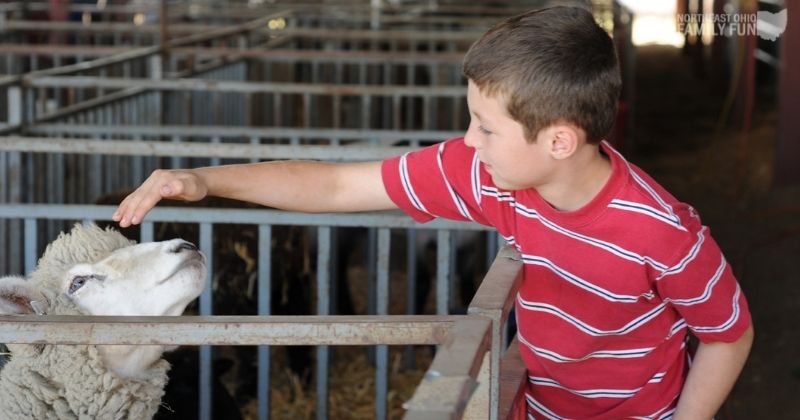 October 2023 County Fairs
Brown County Fair {Find Out More}
Where: 325 W. State St., Georgetown, OH 45121
When: September 26-October 1, 2023
Coshocton County Fair {Find Out More}
Where: Coshocton County Fairgrounds, 707 Kenilworth Ave., Coshocton, OH 43812
When: September 29-October 5, 2023
Loudonville Independent Fair {Find Out More}
Where: 165 N. Water St., Loudonville, OH 44842
When: October 3-7, 2023
Fairfield County Fair {Find Out More}
Where: Fairfield County Fairgrounds, 157 E. Fair Ave., Lancaster, OH 43130
When: October 8-14, 2023
You May Be Interested In: Summer Fun Guide – 100+ Things to do this Summer