Whether you are hoping to boat, fish, swim or explore, the lakes in Ohio have it all! Throughout the state of Ohio, there truly is something for everyone, with ecological wonders, beautiful sandy beaches and serene fishing spots. You do not have to go far to escape the noise, watch a sunset over the horizon and even spend a night under the stars.
Lake Erie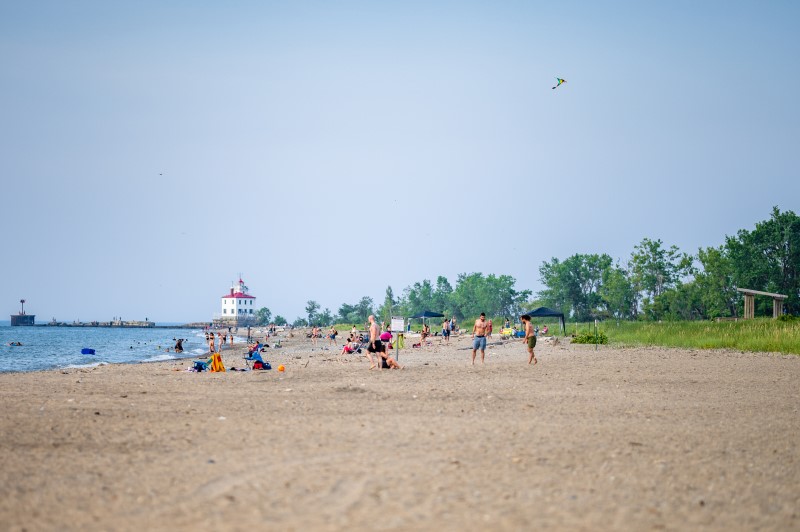 As Ohio's only great lake, Lake Erie really offers endless locations, activities and possibilities! The lake is scattered with swimming beaches, fishing spots, miles of shoreline, boating opportunities and so much more. There are restaurants, campsites and accommodations at almost any slice of the lake you choose to visit.
Lake Erie is well known for its fishing opportunities, with "one of the largest freshwater fisheries in the world." The lake offers fresh catches of walleye to largemouth bass and many freshwater fish in between.
Get all the details on the best Lake Erie Beaches
Grand Lake St. Marys
Once recognized as the largest man-made reservoir in the world, Grand Lake St. Marys is a large water playground for boating, swimming, fishing and more! The 13,500 acre lake offers 52 miles of shoreline for the beach goer.
Boaters can enjoy unlimited horsepower with eight state-operated boat launch ramps, as well as seasonal dock rentals. The campground offers hook-ups for all types of campers, as well as cabin rentals. Feel free to bring your furry friends to one of the two dog parks onsite. Fishing (with a valid fishing license), hunting (with a valid hunting license), picnicking (tables and grills onsite), hiking (three trails available) and reservable shelter houses are additional park attractions.
Grand Lake St. Marys
834 Edgewater Drive, St Marys, OH 45885
Website
Portage Lakes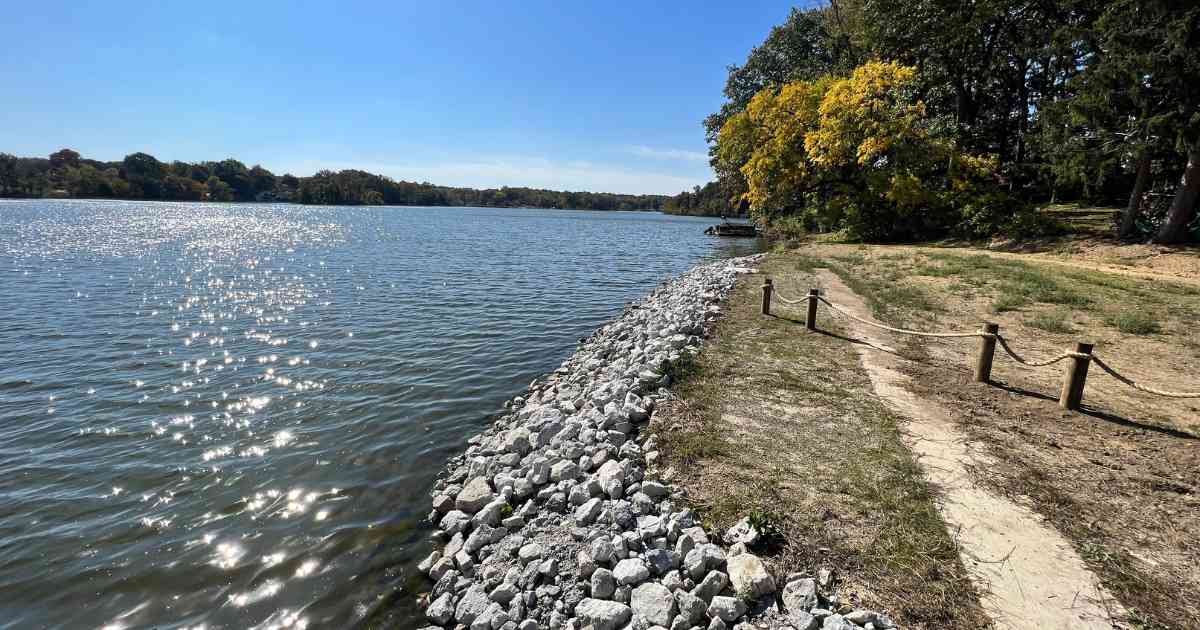 Just a 45-minute drive from Cleveland you will find eight lakes connected together, known as Portage Lakes. Whether you are looking to jet ski and sail or swim and fish, the Portage Lakes provide you plenty of options. The wetlands at Portage Lake also offer a variety of wildlife watching or hunting.
An archery range, 18-hole disc golf course and dog park (with an unfenced dog swim area) are just some of the attractions you can enjoy. Check the website for details on swimming beaches. Picnic areas are available throughout the park and there are three reservable shelter houses.
Portage Lakes State Park
5031 Manchester Road, Akron, OH 44319
Website
Lake Hope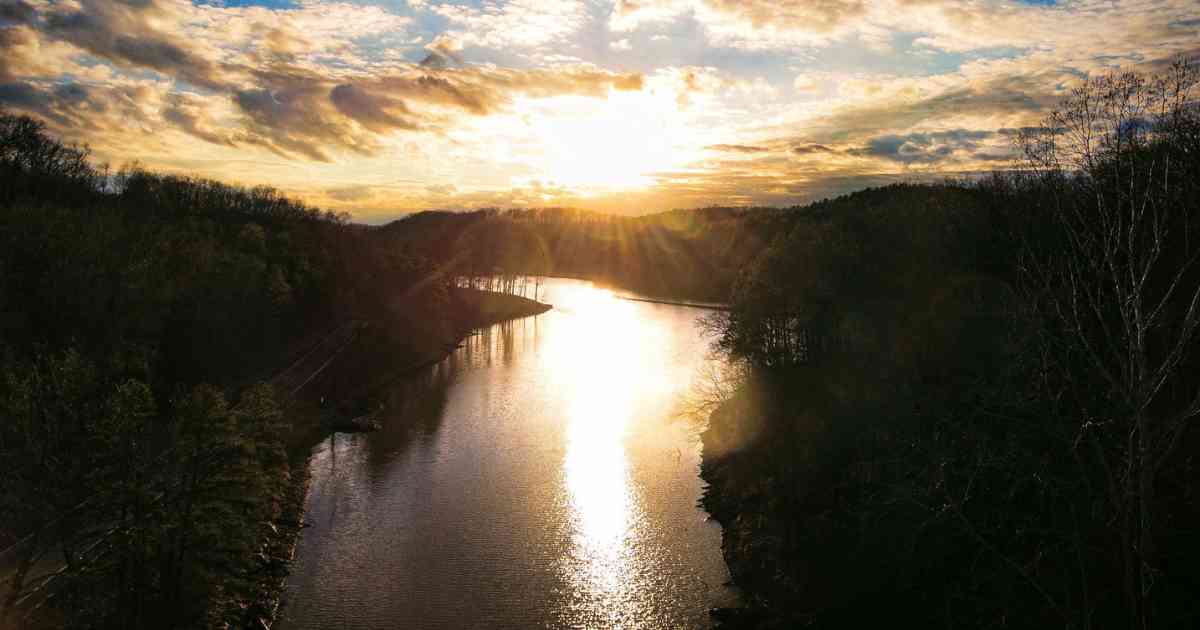 Escape the noise and spend a relaxing day at Lake Hope! The lake offers swimming and boating options for those who want to experience the water, while the trails offer hiking and mountain biking options for nature activity lovers. The 600-foot swimming beach, beach house with restrooms and a boathouse with shelter are a few exciting amenities.
Lake Hope is a great spot for camping with a variety of cabin options. It is also home to Laurel Lodge, which accommodates up to 24 guests. Don't forget to stop into Lake Hope Dining Lodge for a meal featuring food made from Ohio's own products! There is also a Nature Center located on site.
Lake Hope Boathouse rents out a variety of boats in spring, summer and fall. Take a look at the website for rentals and additional rules and details.
Lake Hope
27331 State Route 278, McArthur, OH 45651
Website
Mosquito Reservoir
Family fun for the entire group is waiting at Mosquito Reservoir, one of the largest lakes in Ohio! With almost 7,000 acres, boaters, swimmers and fisherman will have plenty of space to enjoy. On land, archery, an 18-hole disc golf course, hiking trails and a variety of other attractions are available.
Perfect for the younger ones in your group is the Storybook trail. The path tells a children's story along your journey. The park also offers a nature play area, complete with a teepee, ropes course, wooden cabin and more!
The park also features a dog park, picnic areas, a reservable shelter, hunting (with valid hunting license) and a wide-variety of boating options, with five launch ramps. Check the website for details on the full service camping accommodations, as well as yurt rentals.
Mosquito Reservoir
1439 State Route 305, Cortland, OH 44410
Website
West Branch State Park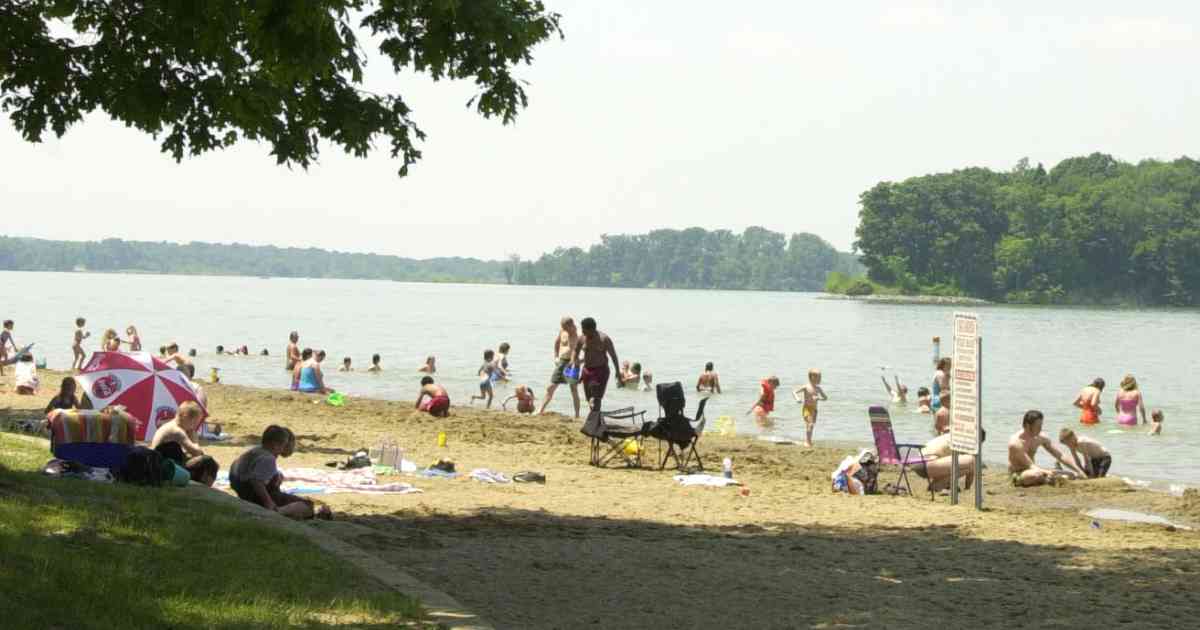 Swim, boat and sunbath or hike the trails lined with a stretch of beech maple woodlands at West Branch State Park. You can connect to the statewide Buckeye Trail on your journey and take in native wildlife from the sandy beach or shaded trail.
Five boat launch ramps are available for unlimited horsepower boating. Seasonal docks are also available (check the website for details). The 700-foot swimming beach has restrooms, changing booths, outdoor showers and vending machines. An 18-hole disc golf course, dog park and picnic areas/reservable shelter houses are a few additional amenities. Year Round fishing (with valid Ohio permit) and seasonal hunting (with valid Ohio license) can be enjoyed at the park.
Check out the website for campground information. The campground even has its own small beach area and there is a separate equestrian campground site.
West Branch State Park
5570 Esworthy Road, Ravenna, OH 44266
Website
Tappan Lake
Get your fill of lake life at Tappan Lake! The 2,350 acre lake offers boating for speed boating, water skiing, wakeboarding and tubing. With two public launch ramps you can rent a boat or bring your own. You can even rent a dock to keep your boat available all summer long!
Want to stay more than the day? Tappan Lake has more than 500 campsites and 11 cabins with planned events throughout the summer. The swimming beach, activity center and concession stand are just a few of the amenities you can look forward to on your visit. You can hike the trails which connect to Tappan's wetlands, which also connect to Ohio's Buckeye Trail.
Tappan Lake
84000 Mallarnee Rd., Deersville, OH 44693
Website
Indian Lake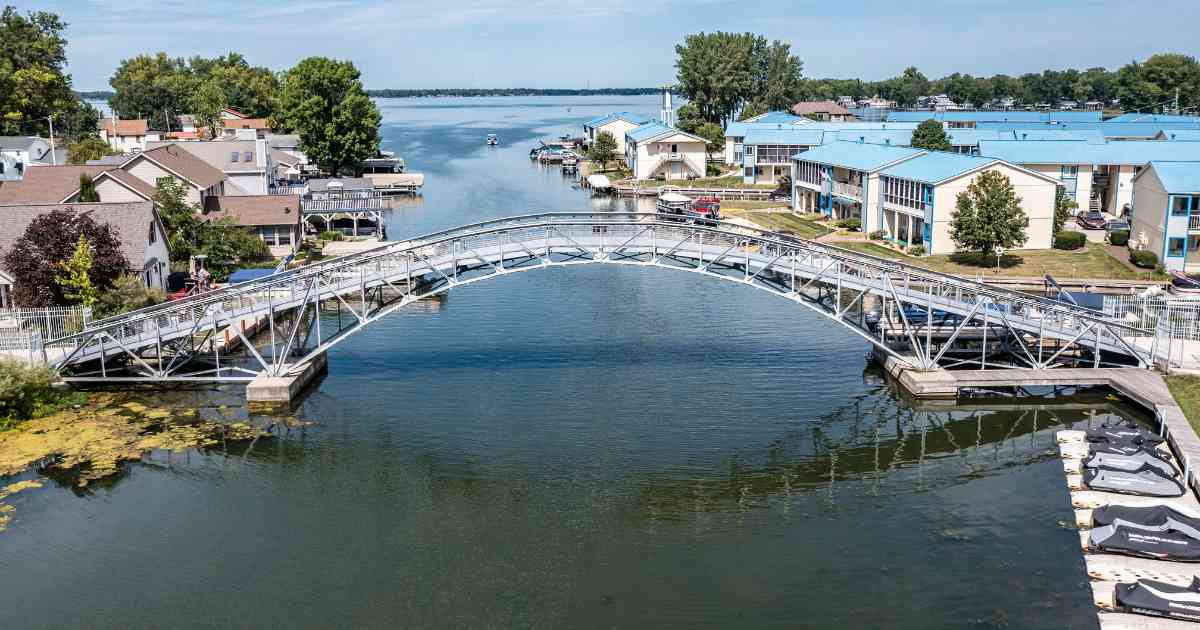 With a rich history as a feeder lake for the Miami and Erie Canal, Indian Lake is now home to lake goers looking to swim, fish, boat and hike. The park has added attractions such as an archery range, a 9-hole disc golf course, a dog park and more.
For those eager to boat, the lake offers unlimited horsepower and five boat launch ramps, as well as seasonal dock rentals. Swimmers have access to two public beaches. Campers can enjoy electric and full hook-up sites, as well as special amenities for registered campers. Fishing (with a valid license) and hunting (with a valid license) are permitted at the lake. Hikers can travel three different trails as well.
Indian Lake
13156 State Route 235 N, Lakeview, OH 43331
Website
Punderson Lake
Want to view a little ecological history? Punderson Lake boasts a landscape that…"features evidence of the last glacier to scrape across Ohio." It is a natural kettle lake, it is the "largest and deepest of its kind in Ohio." You can also take in the beauty of the English Manor Home on the property and stay in one of the two-bedroom cabins.
Swimming can be enjoyed in the lake, as well as hand powered or electric powered boating. Both an 18-hole disc golf course, as well as an 18-hole golf course are also available for visitors. Fishing (in one of three lakes), picnicking (with picnic areas and tables) and a reservable shelter house are all onsite. Don't miss out on the nearly 11 miles of trails (trail length and difficulty on website).
Punderson Lake
11755 Kinsman Road, Newbury, OH 44065
Website
Wingfoot Lake State Park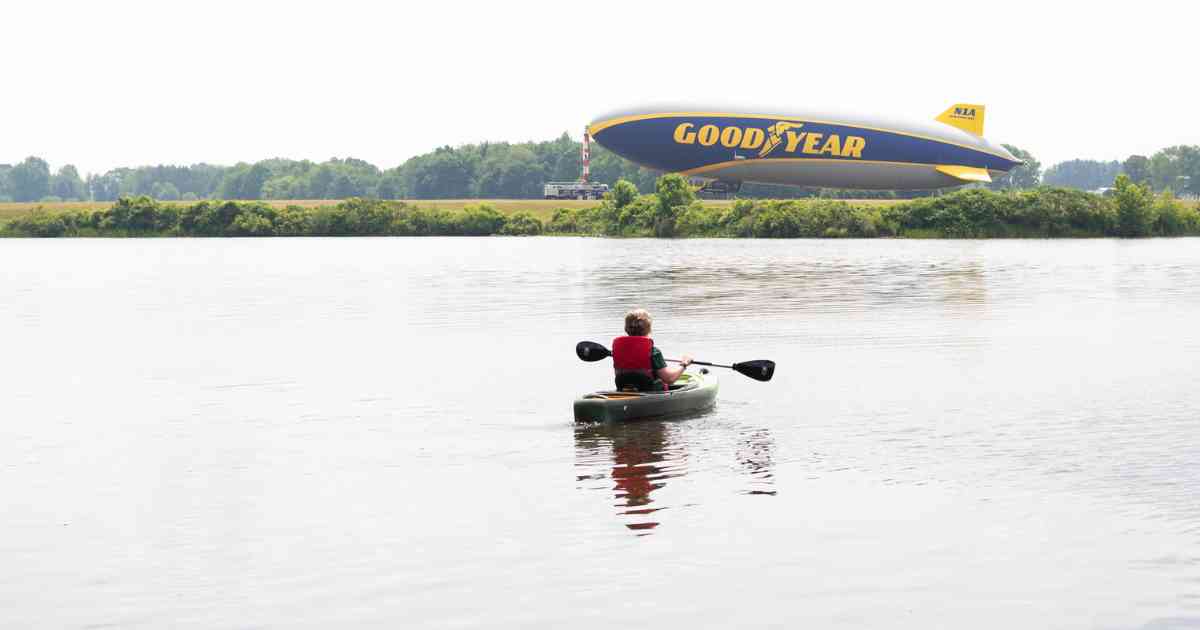 Now part of the state park system, Wingfoot Lake State Park was originally owned by the Goodyear Tire & Rubber Company. You can often catch a glimpse of the Goodyear Blimp at its hangar across the lake! Gather your family for a day of fun with the park's many amenities.
Looking for an activity for the entire family? We have developed a scavenger hunt with puzzles and challenges that engage your crew while you explore the park together.
Boaters can enjoy 444-acres, two boat launch ramps and Wingfoot Lake Marina (open Memorial Day through Labor Day). Hunting and fishing (both which require a valid Ohio license) can both be enjoyed at the lake as well. The park features several different ball courts, a dog park, a mini golf course, an 18-hole disc golf course, archery and Storybook Trail (a nature trail that follows a child's story).
Wingfoot Lake State Park
993 Goodyear Park Blvd, Mogadore, OH 44260
Website
Atwood Lake
Atwood Lake truly provides fun for the entire family! Home to an activity center, swimming and boating, trail hiking, an observation tower, ball courts, green space and so much more, there is something for everyone. Atwood Lake also has a floating ninja course called WhoaZone, which provides hours of family entertainment.
The sandy beach includes beach toys and a spray fountain. Also, stop by the ADA accessible fishing pier. Visitors can enjoy the concession stand, picnic areas (with four pavilions) and beautiful green space. Don't miss out on the many trails or playgrounds located throughout the park. Your dog will enjoy the lake's dog park, with a water fountain.
Take a look at the website regarding the campground with more than 600 spaces and for rules and regulations.
Atwood Lake
9500 Lakeview Road NE, Mineral City, OH 44656
Website
Buckeye Lake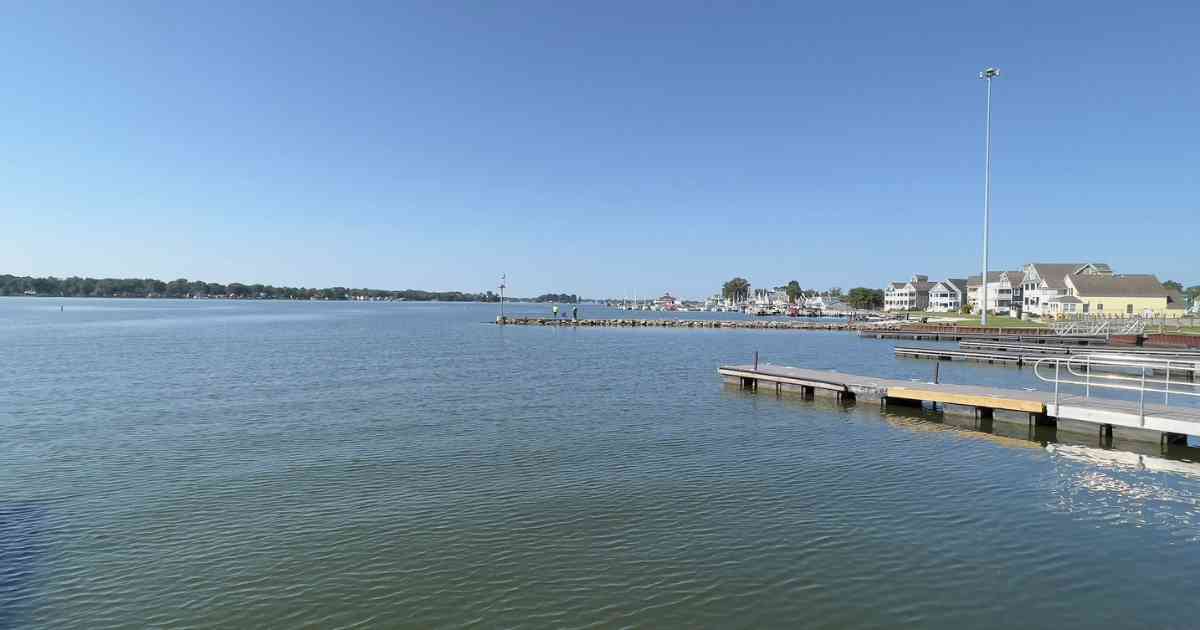 Nestled in Ohio's oldest state park, lies Buckeye Lake. The 3,100 acre lake offers plenty of recreational activities. The North Shore 4-mile shoreline connects the North Shore to Lieb's Island.
Swimmers can enjoy two public swimming areas. Boaters of all kinds from full horsepower to kayaking and canoeing will enjoy the serene water. Fishing and hunting (with valid Ohio license) are additional attractions. Take a hike on the 4.1 mile paved path, with views! Then stop to picnic at one of the four picnic areas with tables, grills and/or check out the reservable shelter houses.
Buckeye Lake
2871 Liebs Island Road, Millersport, OH 43046
Website
Salt Fork State Park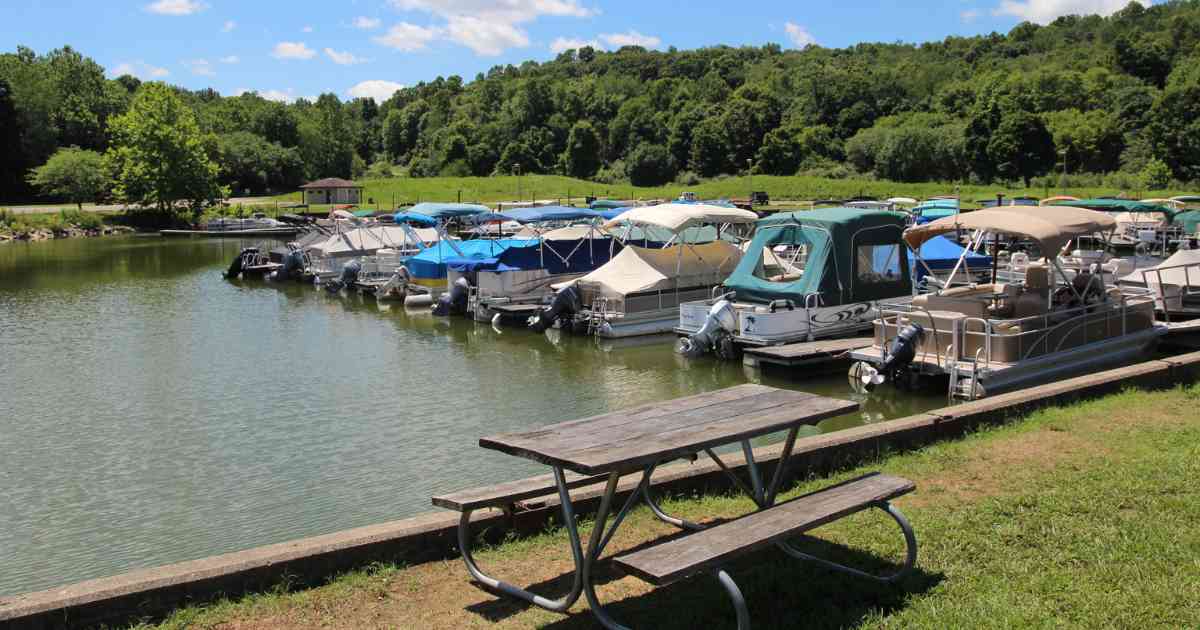 Whether you are hoping to stay in the full-service resort lodge or deluxe vacation cabins, camp out onsite or just come explore for the day Salt Fork State Park truly has something for everyone.
The 2,500 public shoreline is one of the largest in Ohio. The beach offers a concession stand, restrooms, changing rooms and outdoor showers. Unlimited horsepower and eight boat launch ramps welcome boaters of all types. Archery, bridle trails, hiking trails, a one acre dog park, picnicking and an 18-hole golf course are additional attractions.
The Salt Fork Nature Center is onsite for those interested in plant and animal life in the area. The Kennedy Stone House is a great spot for the history lover in your group! Check out the website for the variety of overnight accommodations and rentals.
Salt Fork State Park
14755 Cadiz Rd, Lore City, OH 43755
Website
Lake Logan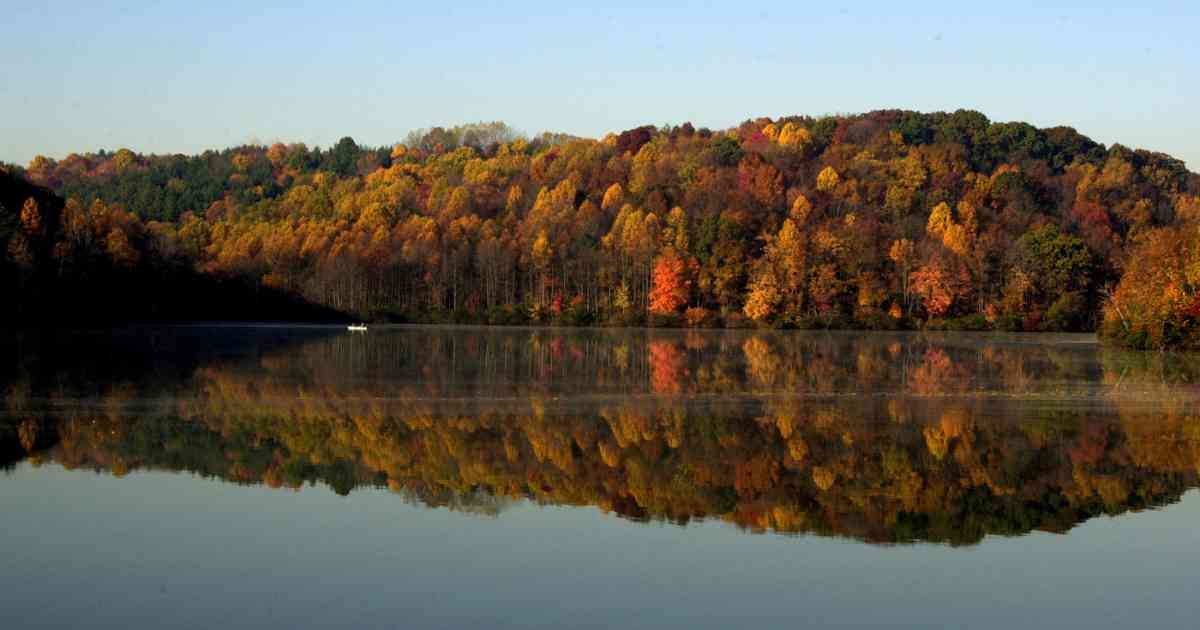 Amongst the Appalachian foothills, you will find Lake Logan! It is a very private lake experience that offers boating, swimming and fishing. On land, you can enjoy the trail, hunting and picnicking options.
A 527-foot beach offers restrooms for swimmers. A 1.25 mile section of the Buckeye Trail runs through the park. Don't miss out on the six picnic areas around the lake to eat with a breathtaking view.
Lake Logan
30443 Lake Logan Road, Logan, OH 43138
Website
Kiser Lake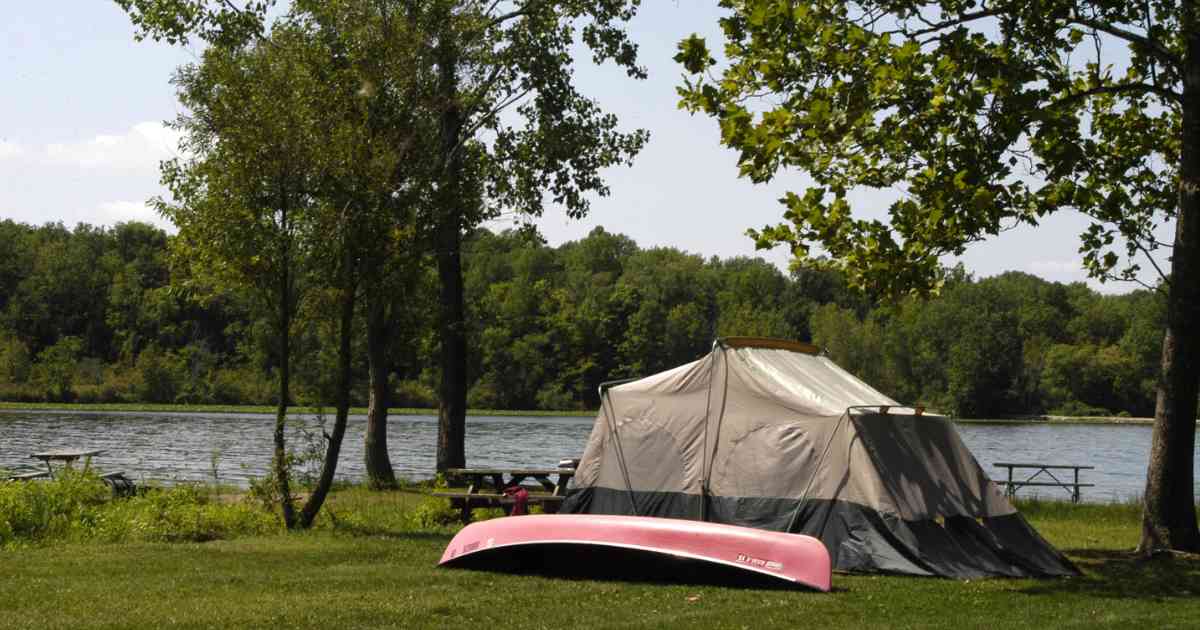 Looking to spend a quiet day at the lake? Kiser Lake is the perfect spot to spend a slow day, enjoying nature and exploring. You can extend your stay and camp at the park as well.
Although boats with motors are not permitted in the lake, boaters can participate in sailing, paddle boating, kayaking and canoeing. Don't have your own boat? You can rent one from the lake's marina. The 300-foot swimming beach offers swimmers a lot of fun, and refreshments can also be purchased at the marina.
Five fishing piers are onsite, and hunting is permitted at certain times (fishing and hunting licenses are required). Bridle trails and hiking trails offer miles of exploration. You can also spend the day picnicking with tables and grills around the lake.
Visit the website for more information on camping, rentals and rules.
Kiser Lake
4889 N State Route 235, Conover, OH 45317
Website
Lake Milton State Park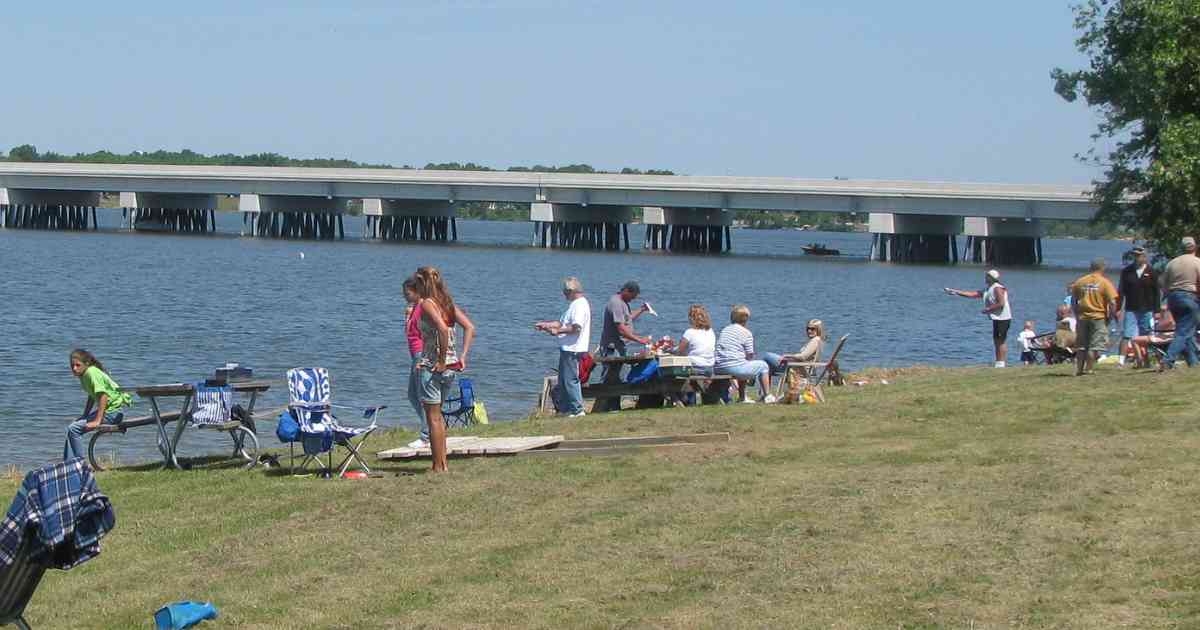 A true gem for boat lovers, Lake Milton State Park offers unlimited horsepower. Boaters also have access to the Mahoning River at a portion of the lake. If you don't want to boat, don't worry, the lake offers swimming, disc golf, hunting, fishing and beautiful scenery.
Swimmers can enjoy 600-feet of beach shoreline. There are restrooms, changing booths and showers for visitors. You can also play on the sand volleyball and basketball court.
The park has three reservable shelters and a gazebo as well as an 18-hole disc golf course. Hiking and biking trails are scattered around the lake, including Storybook Trail, which tells a children's story as you complete your journey on the path.
Take a look at the lake's website for winter activities, lake rules and more.
Lake Milton State Park
16801 Mahoning Ave, Lake Milton, OH 44429
Website
William H. Harsha Lake
Previously known as East Fork Lake, William H. Harsha Lake has a rich history, once the site of two active gold mines! Today, the lake is enjoyed by swimmers, hikers, horseback riders and many more.
The 2,160 acre lake is open for swimming, boating and fishing. The 85-miles of trails attract hikers and horseback riders can enjoy 35-miles of the scenic paths. The lake is an ideal spot for wildlife viewing as well. Electric and non-electric campsites are available for visitors who would like to stay longer.
William H. Harsha Lake
2185 Slade Road, Batavia, OH
Website
Tips for Visiting a Lake in Ohio
Plan ahead – Each lake in Ohio offers a little something different. If you have certain activities you would like to participate in, you want to ensure the lake you are visiting offers it. Some lakes allow unlimited horsepower boating, others have dining options on site and others may have overnight accommodations.
Also, make sure to know all of the amenities offered at your desired lake so that you do not miss out on some of the unique attractions at each location. With so many great lakes to choose from, you can even plan to visit different ones based on what you are looking for at the time. Keep a running list as you visit and check them off!
Be safe – Each lake has specific rules and regulations. Make sure you are aware of them ahead of time. Also, ensure you are following the most up-to-date rules on boating, hunting, fishing and swimming. If you have little ones in your family, you will want to plan ahead on their safety needs as well.
Plan for the weather – Almost all of the lakes offer wintertime activities, but many visitors come between Memorial Day and Labor Day. That means you will need sunscreen, sun coverage like hats and umbrellas, as well as towels and swimsuits.
Pack water and snacks – Whether you plan on utilizing some of the lake's concessions and refreshments, you can always use a healthy snack and water bottle. The lakes also offer scenic picnic spots so you can enjoy your food with a beautiful view.
Bring extra cash – Although you might not need to pay for anything, it is always a good idea to have some extra cash on hand. Whether you are parking, using a vending machine or renting a kayak, you may come across options to purchase on your visit.
Pack your camera – Whether you are sitting in the Captain's seat on the boat, jumping in the water off the dock or proudly reeling in a largemouth bass, you will be glad you brought your camera to snap a photo of the moment. The beautiful landscape and surrounding nature are memories you will love to have with you. Also, you can bring a waterproof bag or case for your phone while it is not in use.
You may also be interested in: