If you're looking for a relaxing weekend away or a few days of adventure with the kids, our list of weekend getaways in Ohio is just what you're looking for!
With miles of beautiful Lake Erie coastline, acres of outdoor adventure, and cities full of art, culture, and activity, this list can help you find the perfect getaway.
Outdoor Adventure Weekend Getaways
If enjoying a sunset stroll, hiking to breathtaking waterfalls and getting outside in the fresh air is your idea of a perfect day, then these outdoor adventures would make the perfect weekend getaway!
Hocking Hills State Park
Ohio is home to 75 state parks and Hocking Hills is a favorite with up to 5 million visitors per year. The beautiful 2,373 acre park is full of outdoor adventure, picturesque land forms and natural features that keep people coming back for more.
The park is awe inspiring in every season, so no matter what time of year you choose to visit you won't be disappointed. Take the whole family to explore the many amazing cliffs, gorges, caves, and waterfalls including Old Man's Cave, Ash Cave, Cantwell Cliff and the popular Rock House. Activities include hiking, fishing, hunting, disc golf, boating, archery, bridle trails, mountain biking, and a full schedule of naturalist programs.
With so many things to do, you'll want to plan at least a full weekend and stay at one of the many lodging opportunities. Within the park you'll find cabins and a variety of camping options as well as more lodging options in the surrounding area.
Hocking Hills State Park
19852 State Route 664 S, Logan, OH 43138
(740)385-6842
Website
You may be interested in: More fun things to do in Hocking Hills
Maumee Bay State Park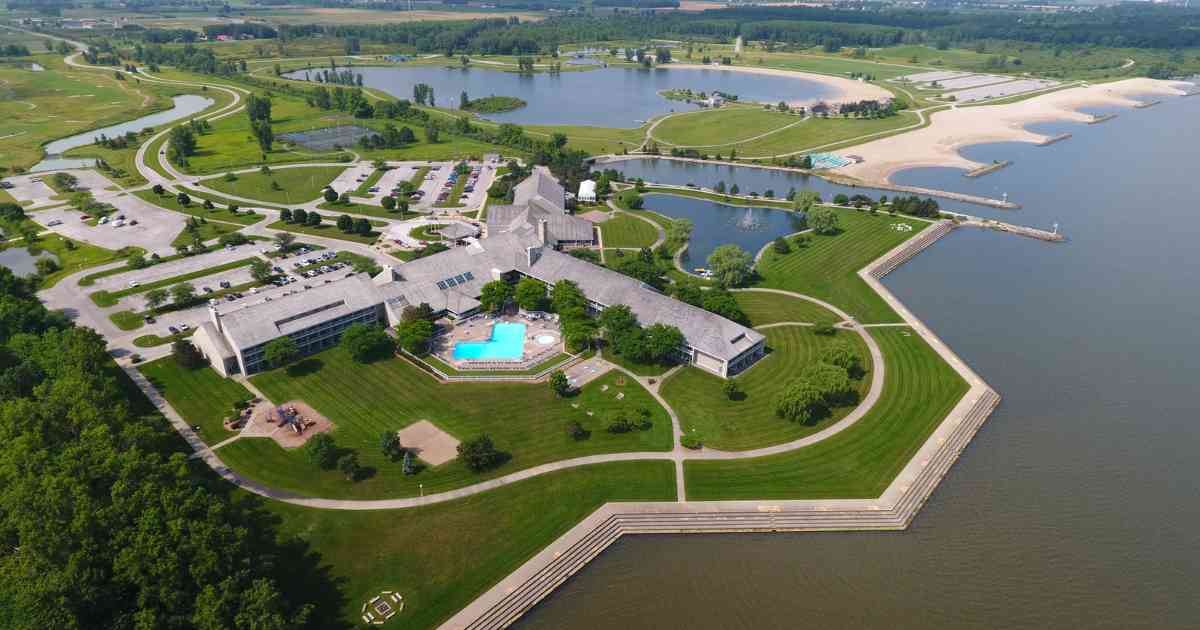 Located on the beautiful shores of Lake Erie, Maumee Bay State Park is 1,336 acres of natural beauty. With 2 miles of boardwalk and 5 miles of biking/walking paths, the park is perfect for a nature walk or a relaxing bike ride.
Visitors can also enjoy Lake Erie access from the huge sand beach, swim, kayak and sail on the park's beautiful inland lake, explore the park's wetlands, and enjoy additional recreational activities including racquetball, a game room, a children's soft play area, fitness center, indoor and outdoor pools, and more at the lodge.
Accommodations include 120 comfortable rooms at the Maumee Bay Lodge, as well as cabins, marina slips, and a variety of camping options including full-hookup and electric sites. Be sure to plan ahead and reserve your room or campsite in advance.
Maumee Bay State Park
1400 State Park Rd, Oregon, OH 43616
(888)988-7469
Website
The Wilds

Plan for an amazing animal and thrill experience when you visit the Columbus Zoo's conservation safari park, The Wilds. Located in Cumberland Ohio, your family can learn, explore, and play through the wide variety of immersive experiences, programs, and unique overnight opportunities offered.
The Wild's 9,000+ acre park is focused on conservation and is home to rare and endangered animal species from Bactrian camels, to cheetahs, to giraffes, to Grevy's zebras and many, many more. Experience the animals at the Wild's by taking one or more of their many exciting tours including Open-Air Safari, Fishing Safari, Zipline Tour, and unique specialty tours. Visit their website for a full list of tours and be sure to make your required reservations online and in advance.
Staying at the park is also a wild experience with overnight adult-only yurt packages overlooking the animal pastures, family sized 3 bedroom cabins at Straker Lake, comfortable and spacious larger group accommodations at The Lodge, and for the more adventurous groups, spend a night camping in the pastures with rhinos, giraffes, and other animals nearby!
The Wilds
14000 International Rd., Cumberland, OH 43732
(740)638-5030
Website
You may be interested in: the top zoos in Ohio and aquariums in Ohio
Cuyahoga Valley National Park
Established in 1974 as part of the National Park Service, the admission free 33,000 acre Cuyahoga Valley National Park is a beautiful place to explore nature, hosting more than 2 million visitors per year. The park stretches from Cleveland to Akron and offers a multitude of landscapes and natural features to explore including the Cuyahoga river, marshes, gorges, waterfalls, ledges, cliffs, lakes and more.
Visitors will find miles of trails for hiking, biking, horseback riding, paddling, and cross-country skiing offering you many ways to experience the rich wildlife found in the park. You can also enjoy the beauty and nature of the park by train when you plan an excursion on the Cuyahoga Valley Scenic Railroad. The train offers several stops throughout the day and bikes and kayaks are welcome on board.
Spend the weekend at one of the many lodging options in the cities, towns and villages that surround the park. Stay at the Inn at Brandywine Falls, reserve Stanford House for the whole family, rent a cabin, or camp at one of many campgrounds located nearby.
Cuyahoga Valley National Park
15610 Vaughn Rd., Brecksville, OH 44141
(440)546-5989
Website
You may also be interested in: Waterfalls in Ohio
Mohican State Park
Once the hunting grounds for the Delaware Native Amerians, Mohican State Park is now a place to get away for year round fun in nature.
The park includes 9 hiking trails that lead you to past a scenic covered bridge, two waterfalls, the lake shoreline, and more. Hikers are also welcome on the 25 mile mountain bike trail and bridle trails located in the park and surrounding state forest. If you enjoy fishing, take your rod to try your hand at catching bass, white crappies and brown trout in the many lake and river fishing areas.
When staying in the park, reserve your room at the Mohican Lodge and Conference Center where you'll find a variety of educational activities, naturalist programs, indoor and outdoor swimming pools, on-site restaurants and recreational activities. The Mohican State Park Campground offers a variety of camping options including cabins, campers, and primitive sites with reservations available up to six months in advance.
Mohican State Park
3116 State Roate 3, Loudenville, OH 44842
(419)994-5125
Website
You may be interested in: More stunning covered bridges in Ohio
Weekend Getaways to the City
If you prefer to take in sights and sounds of the city, while experiencing art, history and entertainment, then you'll love these weekend getaways in Ohio's biggest cities.
Columbus Ohio

As the largest city in Ohio and the state capital, there are so many things to do in Columbus Ohio that will make you want to go back before you have even left! The city is located on the beautiful Scioto River and offers educational opportunities, art, entertainment, parks, gardens and so much more than you can enjoy in just one weekend getaway.
With more than 10,000 animals and a long special events calendar, you won't want to miss the Columbus Zoo. Visit COSI for interactive hands-on science fun with a 3D giant screen theater and onsite Planetarium. Take a guided tour of the Columbus Museum of Art. Explore nature at the Franklin Park Conservatory or Topiary Park. Kayak or boat your way through Alum Creek State Park and finish your fun with a tasty treat at Jeni's Splendid Ice Creams.
Browse our long list of the best things to do in Columbus where you're sure to find activities your whole family will love.
Find even more fun things to do in Columbus Ohio
Cleveland Ohio

Cleveland is the oldest city in Ohio with miles of beautiful Lake Erie shores, culture, sports, art, recreation, food, history, and tons of family fun and activity.
You'll find amazing museums and activity centers in the city. Celebrate all things music at the Rock and Roll Hall of Fame. Spend hours exploring the 45,000 permanent works of art at the popular Cleveland Museum of Art. Explore the huge William G. Mather steamship. Get hands-on with science at the Great Lakes Science Center and learn about the history of money at the Cleveland Money Museum.
If you like animals, be sure to take a guided tour, visit animals, or attend a special event at the Cleveland Zoo or Greater Cleveland Aquarium. Enjoy major league baseball at Progressive Field home to the Cleveland Guardians or enjoy beautiful views of Lake Erie at one of the many beaches and parks in the Cleveland Metroparks System.
Find even more fun things to do in Cleveland Ohio
Cincinnati Ohio

Southwestern Ohio is home to the state's third largest city located on the Ohio River. Cincinnati is the perfect city for a weekend getaway with scenic bridges, beautiful parks, historic landmarks, restaurants, and all the activities and attractions to keep everyone having fun.
Enjoy a bird's eye view of the city from the Carew Tower Observation Deck. Explore the many museums at the Cincinnati Museum Center located within the historic Union Terminal. Take a tour of the American Sign Museum to learn about the history and craftsmanship of the sign industry and hear stories of freedom at the National Underground Railroad Freedom Center.
For a change of pace enjoy a picnic and play at Sawyers Point Park and Yeatman's Cove. Enjoy a meal and shop in the Over the Rhine District, visit Loveland Castle, or spend the evening looking to the skys at the Cincinnati Observatory.
Find even more fun things to do in Cincinnati Ohio
Akron Ohio
Sports, culture, art, history and outdoor activity, Akron has it all with year round fun and options and activities for everyone in the family.
Visit the Akron Zoo for an afternoon of up-close animal experiences. Take a step back in time when you visit Hale Farm and Village outdoor living history museum. Book a train ride on the Cuyahoga Scenic Railway and explore the Cuyahoga Valley National Park by train, foot, bike, or kayak.
Akron is fun all year long and offers tons of seasonal fun. Play in the summer sun at Water Works Park. Enjoy a fall hike or bike on the Ohio & Erie Canal Towpath Trail. Ski, snowboard, or tube at Boston Mills and Brandywine Resorts. And take a Christmastime tour of the beautifully decorated historic Stan Hywet Hall and Gardens.
Find even more fun things to do in Akron Ohio
Canton Ohio

With so many options and activities for the whole family, Canton is the perfect spot for a fun "small city" weekend getaway without stress.
Head to Canton to visit the Pro Football Hall of Fame to learn all about the history of the game. Explore all the amazing planes and history artillery found at the MAPs Air Museum. Enjoy a snack or lunch when you explore the colorful Umbrella Alley in Louisville. Or take the kids for a factory tour of Fannie May Harry London Chocolates.
When you're ready to get outside, spend a day in the sun at Clays Park or Baylor Beach Park for hours of water fun. Spend the night at Atwood Lake Park campground and your days at the beach, playground and on the trails. Headout to the countryside (only 15 minutes from downtown Canton) and relax among the grapevines, rolling hills, and willow trees at Gervasi Vineyard.
Find even more fun things to do in Canton Ohio
Toledo Ohio

As fun and beautiful as Toledo is it's hard to believe it was once known as the "Great Black Swamp". The city is home to fun and adventure located on the shores of Lake Erie and the banks of the Maumee River. You'll find art, history, animal encounters, museums and a large variety of family attractions and activities.
Stay at the lodge or campground at Maumee Bay State Park and enjoy 1,366 acres of lake fun and activity. Bike, hike, ride your horse, cross-country ski and explore nature at Oak Openings Preserve. Play and enjoy the sights at Swan Creek Preserve Metropark. And learn about navel history at the National Museum of the Great Lakes.
For really unique experience head out to Fossil Park to hunt for fossilized brachiopods, corals and more that lived there over 375 million years ago. And no one can spend a weekend in Toledo without taking in a game with the Toledo Mud Hens then and having at least one meal at Tony Packo's Cafe.
Find even more fun things to do in Toledo Ohio
Dayton Ohio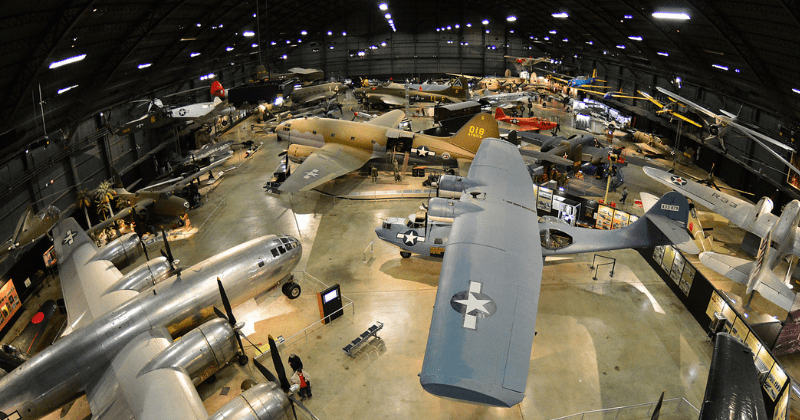 Dayton is most famously known for the Wright Brothers and the growth of industry, but this southern Ohio city has so many fun things to do from art to Indian village.
The Dayton Art Institute offers work-class works of art and a long list of programs, concerts, lectures, and special events. Visit the Schuster Center and enjoy a performance from the $10 "cheap seats." Head out to Boonshoft Museum of Discovery for science fun and their Discovery Zoo with over a hundred live animals including tarantulas, crawling critters, and their resident Burmese python. If your family enjoys history, you won't want to miss Sunwatch Indian Village/Archaeological Park where you explore a Native American life and stay overnight in an 800 year old reconstructed home.
These are just a few of the fun things to do in Dayton. See our full article for more ideas and links.
Find even more fun things to do in Dayton Ohio
Youngstown Ohio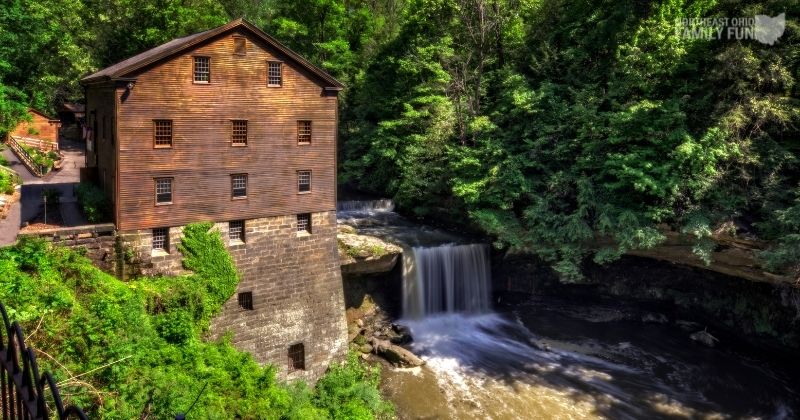 In addition to all of the popular activities you expect from a modern city, there are also a few gems and unique things to do in Youngstown you might not. From art to hockey, parks to planets and more, you'll find it all in Youngstown, Ohio.
Head to the Butler Institute of American Art for a tour of this world renowned free art museum or spend an exciting evening of hockey fun with the Youngstown Phantoms. Explore nature and enjoy an outdoor concert at Boardman Park or check out the historic mill at Mill Creek Park before enjoying a bike ride or hike.
If you're looking for science fun, be sure to include OH WOW! Children's Center of Science & Technology and the Ward Beecher Planetarium to your weekend plans. The science center is the perfect place to enjoy hands-on science from light to water works and the planetarium offers live shows and a variety of programs for all ages.
Find even more fun things to do in Youngstown Ohio
Sandusky Ohio

The Sandusky area is most known for the thrill rides at Cedar Point Amusement park, but this city has so much to to see and do that you'll need to plan more than one weekend getaway to enjoy them all.
Stay at one of the area's many fun themed indoor and outdoor water parks for water fun, arcades, bowling, and more. Hang out and build sand castles at Nickle Plate Beach, kayak and enjoy a picnic at Catawba Island State Park, or jet ski at Cedar Point Beach. Spend an afternoon with thrills and chills at the year round haunted house, enjoy skating, VR gaming and more indoor fun at Ghostly Manor amusement center.
If you're looking for side trips when staying in Sandusky be sure to catch a boat from the downtown area to explore Put-in-Bay, Kelley's Island, or go island hopping. Head to Port Clinton for animal fun at the African Safari Wildlife Park and so much more.
Find even more fun things to do in Sandusky Ohio
Weekend Getaways to the Best Small Towns in Ohio
These charming small towns with unique activities and delicious foods should be at the top of your weekend getaway bucket list.
Amish Country

With beautiful landscapes, hearty Amish foods, shopping, and unique activities, Ohio's Amish country is perfect for families, romantic getaway, or a girl's weekend away with friends.
Stay at one of the many inns, cabins, or treehouses in the area then head out for shopping at the Holmes County Flea Market, Lehman's Hardware, or Sols in Berlin. Stop by Sugarcreek for lunch and see the World's Largest Cuckoo Clock. Visit and feed exotic animals at The Farm at Walnut Creek or enjoy the countryside by horseback at Amish Country Riding Stables. Tour an Amish home, enjoy a meal with the family, take a buggy ride and so much more.
If you're looking for Amish history, museums and entertainment, Amish Country is the place for you. Find out more about this unique area and friendly people who live there with our featured article on the Best Things to Do in Amish Country.
Find even more fun things to do in Amish Country
Coshocton Ohio

Wine, festivals, history and charm is what you'll find when you plan a weekend getaway in Coshocton Ohio.
With the beauty of the Appalachian foothills and surrounding countryside, Coshocton offers miles of fun and activity. Stay at one of the historic quaint inns, bed and breakfasts, lodges, cabins, or campgrounds. Shop, eat, take a photo at the Helmick Covered Bridge, or take a horse drawn boat ride and Living History Tour in Historic Roscoe Village. Climb 65 feet to the top of the dome of the Gospel Hill Lighthouse for amazing views.
Coshocton is is also the perfect place explore by motorcycle or car. See if you can find and snap a picture of all of the barns on The Quilt Barn Trail. Hop on the Wine and Beer Trail for dinner and a glass from one of the 9 wineries and breweries. Or enjoy the variety of outdoor recreation opportunities to fish, bike, ride horses, hunt, or just stroll through one of the beautiful gardens or parks. Visit the visitors bureau website for downloadable copy of their visitors guide and festivals list.
Coshocton Visitors Bureau
432 North Whitewoman Street, Coshocton, OH 43812
Website
Yellow Springs Ohio
Not far outside of Dayton and topping out at just under 3,700 residents, Yellow Springs Ohio was given the title as one of the "Coolest Small Towns in America" by Budget Travel for its diverse community of arts, entertainment, and culture.
Visitors can shop from the over 50 unique boutiques, enjoy a great meal, and dive into the art and creative community of the area with live theater, music, and more. Surrounded by farm country and preserved woodlands, camp at John Bryan State Park, bike the Little Miami Bike Trail, or have an ice cream and learn about dairy farming at Young's Dairy.
With so much to enjoy, the village is best known for their annual Street Fair in October, when the village business district hosts over 200 eclectic vendors, street performers with music and entertainment from two stages for a full day of "endless fun."
Yellow Springs Chamber of Commerce
101 Dayton St., Yellow Springs, OH 45387
Website
Ashtabula Ohio

Lake Erie beaches and beautiful views, history, hiking, biking, covered bridges, and more all await you in Ashtabula County Ohio. Did I mention the wine? With more than 30 wineries, the county is often referred to as Ohio's Wine Country.
With so much to see and do and so many wineries and restaurants to try, Ashtabula is the perfect weekend getaway in Ohio. Plan a romantic trip and stay at Lakehouse Inn Resort, enjoy a picnic at the Harpersfield Covered Bridge, and spend the evening at Biscotti's Italian Restaurant. Or take the kids and explore a museum, play at Adventure Zone or Geneva State Park, eat outdoors at the White Turkey Drive-In, or take a bike ride on the Western Reserve Greenway.
If you're looking for a getaway with the girls, spend your days shopping, sun bathing, exploring the wineries, or take a self-guided tour of the 19 amazing covered bridges before enjoying dinner and theater at Noble Art Entertainment. Be sure to visit the visitors bureau website for a long list of special events and activities happening year round.
Ashtabula County Visitors Bureau
1850 Austinburg Road, Austinburg, OH 44010
Website
You may also be interested in: Covered Bridges in Ohio
Relaxing Getaways in Ohio
Ready to sit back, relax and come away rejuvenated at one of these unique locations – vineyards, castles and lake views await!
Gervasi Vineyard

Step out of the everyday and relax in luxury when you spend your weekend at Gervasi Vineyard in Canton. Stay, dine and escape on retreat at the 55 acre Tuscan inspired estate with beautiful views, luxurious accommodations, and delicious cuisine.
The premier winery and resort offers several accommodation options including The Casa, an upscale boutique hotel with 24 all suite guest rooms and private covered patio, The Villas offering 4 Tuscan designed suites within each villa (rent one suite or the whole villa), and the 2,200 sq. ft. original home of the estate, and The Farmhouse, with 4 bedrooms and room for 7-8 guests.
Relax with wine, cocktails, and a delicious meal at one of the three on-site restaurants. Enjoy live music on the patio. Take a yoga class or play bocce on the lawn. Plan a tasting or schedule a tour of the winery. Participate in a culinary class or enjoy one of the many other special events happening while you're there.
Gervasi Vineyard
1700 55th St. NE, Canton, OH 446721
Website
You may be interested in: Top resorts in Ohio including family and date night options!
Landoll's Mohican Castle

Enjoy a unique and relaxing experience when you stay at Landoll's Mohican Castle. The boutique hotel offers guests the style of an old world castle complete with fine furnishings, uniquely designed rooms, and architectural details through every corner of the property.
Stay in one of the Castle Suites, the Highland Suites, The Stables Suites, or in one of the hotel's two free-standing cottages. All of the suites and cottages have been designed to provide guests with the same historic, castle charm with amenities including jetted tubs and seasonal fireplaces.
Enjoy your meals at the onsite restaurant featured on Gordon Ramsay's television show in 2016 and try one of his signature dishes. The Castle also offers several themed events for both guests and the public, including Breakfast with Santa, several Christmas activities, as well as Halloween events, dinners, ghost walks, and history tours.
Landoll's Mohican Castle
561 Township Road 3352, Loudonville, OH 44842
Website
You may also be interested in: More amazing castles in Ohio
Geneva on the Lake Ohio

Located in Ashtabula County Wine Country and boasted to be Ohio's first summer resort, the Village of Geneva on the Lake offers visitors Lake Erie views, relaxing beach days, adventurous outdoor activity, and tons of family fun.
Stay at one of the areas available cottages, condominium rentals, bed and breakfast options, or choose from one of four local campgrounds. Play all day at Adventure Zone with mini-golf, go-karts, bumper boats and more. Kayak on the Grand River, rent jet skis, take out a fishing charter, or head out to Lake Erie Canopy Tours to zipline or try the adventure rope course challenge.
If you're looking for a slower pace, spend your days shopping at the unique boutique shops, biking, hiking, or sun bathing at Geneva State Park, or take a wine tour by limousine or trolley.
Geneva on the Lake Convention and Visitors Bureau
5540 Lake Road E., Geneva-on-the-Lake, OH 44041
Website
Put in Bay Ohio

Once serving as a base for commander Oliver Hazard Perry during the War of 1812, South Bass Island, popularly known as Put-in-Bay, is now a boaters paradise and island of activity for visitors.
The second largest of the Lake Erie Islands, Put-in-Bay is only accessible by ferry, private boat, or airplane, but once you arrive the most popular transportation is bike or golf cart. Camp at the State Park, relax lakeside, learn about the history of the island at Perry's Monument, explore a cave, tour a winery, play at Adventure Bay Amusement Park, and more.
The island offers many lodging options from bed and breakfasts to private homes. Shopping from a candy store to wine, jewelry, gifts and more. And enjoy a meal from the large variety of food, restaurants, and bars. Fun foodie trail videos can be found on their tourism website along with an island guide and map.
Put in Bay Ohio Tourism Bureau
148 Delaware Ave., Put-in-Bay, Ohio 43456
Website
Find even more fun things to do in Put in Bay
Kelleys Island Ohio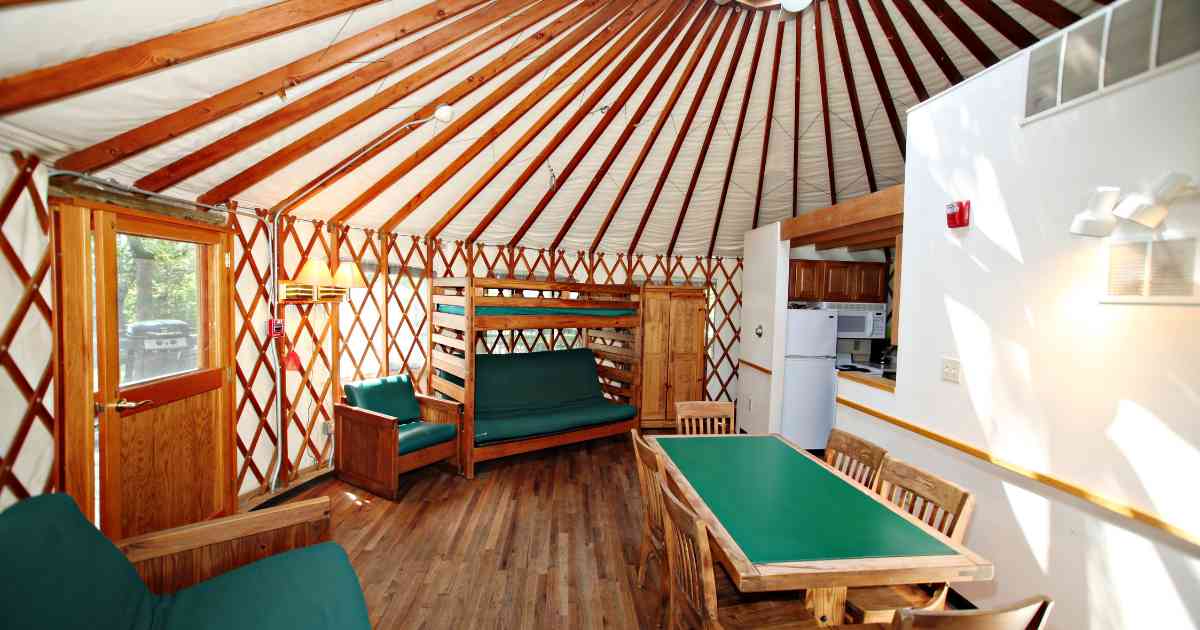 Laid back and relaxing, Kelley's Island is the largest of the Lake Erie Islands and is home to about 150 year round residents who welcome thousands of visitors by private boat, ferry, and plane to their beautiful shores each year.
Camp at the Kelleys Island State Park with 100 feet of swimming beach, stay at the Kelleys Island Venture Resort and enjoy the outdoor swimming pool with lake views, or rent one of the many cottages and private homes available.
In addition to the many outdoor activities available on the island, Kelleys offers a variety of experiences including parades and festivals, a history museum, shopping, wine and beer tastings, and more.
Kelleys Island Ohio
117 Addison Road, Kelleys Island, OH 43438
Website
More Fun Things to do in Ohio