Located near the border of Indiana and Kentucky, Louisville is the largest city in Kentucky and is a perfect destination for a family road trip. Whether you visit in the spring to watch the derby or during the winter to drive through an underground Christmas lights display there are so many fun things to do in Louisville, KY. Including, unique museums, horse racing, amusement parks a zoo and much more!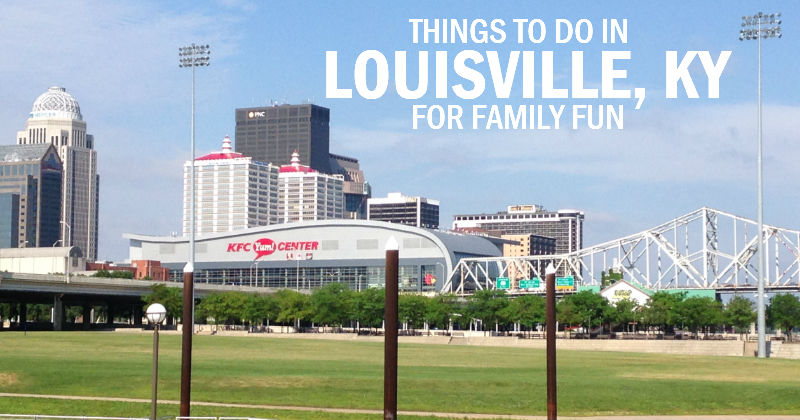 And because Louisville, KY is a short drive from Northeast Ohio, it is a great destination for a long weekend getaway or week long vacation. Read on for ideas on fun things to do with kids in Louisville.
Visit the Kentucky Derby Museum and take a Tour of Churchill Downs
Take a tour of Churchill Downs and explore the interactive exhibits at the Kentucky Derby Museum. The museum was one of our favorite spots during our road trip to Louisville. We were extremely impressed with the set up of the museum, the quantity of kid friendly exhibits and hands on activities, and the guided tour of Churchill Downs. It's a must visit attraction when visiting Louisville.
Kentucky Derby Museum
704 Central Ave, Louisville, KY 40208
(502) 637-1111
Website
Read More: Top Tips for Visiting the Kentucky Derby Museum with Kids
Watch Baseball Bats being Made at Louisville Slugger Museum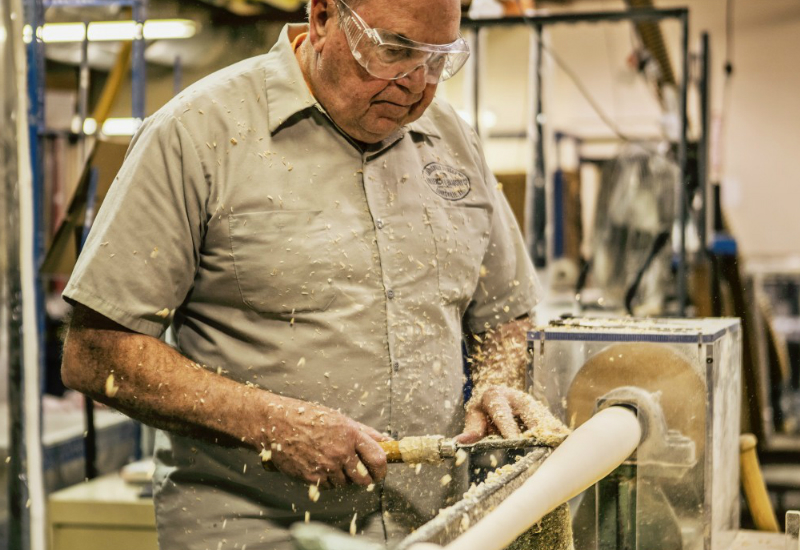 Baseball fans of all ages will enjoy seeing the bat making process and the fun mini bat souvenir at the end of the tour. While visiting the museum, guests will learn about baseball history, how the company started and get an up close look at Louisville Slugger bats being made.
All the exhibits at the museum are kid friendly and educational, making it a great place to take your family.
Lousiville Slugger Museum & Factory Tour
800 W Main St, Louisville, KY 40202
(877) 775-8443
Website
Read More: Family Fun at Louisville Slugger Museum and Factory
Explore the Louisville Mega Cavern
Whether you choose to zip line, bike ride, complete the ropes course or take the tram tour, there are many fun things to do in the cavern. In addition to the everyday activities they also have special event including the popular Lights Under Louisville underground Christmas lights display.
Louisville Mega Cavern
1841 Taylor Ave, Louisville, KY 40213
(877) 614-6342
Website
Read More: The Mega Tram Tour at Louisville Mega Cavern
Embark on the Belle of Louisville Riverboat Cruise
Take the family on a 2 hour cruise along the Ohio River. You'll pass under bridges, see historic sights and enjoy a delicious meal. There are two boats that passengers can cruise on: The Belle of Louisville, a 100+ year old Mississippi river steamboat, and The Spirit of Jefferson, the Belle's little sister.
The Belle of Louisville & The Spirit of Jefferson
401 W River Rd, Louisville, KY 40202
(866) 832-0011
Website
Read More: Enjoy a Meal on a Scenic Riverboat Cruise
Enjoy Free Fun at the Louisville Waterfront Park
Spend the day enjoying the green space, splash pad, playgrounds, and fun sculptures at the park. Then walk across the Pedestrian Bridge at night when it is covered in lights.
Louisville Waterfront Park
401 River Rd, Louisville, KY 40202
Website
More Family Friendly Fun in Louisville
Looking for more ideas on things to do with your family in Louisville? Check out the Louisville Visitors Center for even more suggestions on things to do, places to stay and where to eat while you are visiting Louisville.
What about you? Have you been to any of these of other family friendly destinations in Louisville KY? Leave a comment to let us all know what your recommendations are. Thanks!