Whether you are looking for a day trip, weekend getaway or an extended vacation there are many fun and family friendly options. Here are some locations that are just a car ride away. Road Trip!
Lake Erie Shores & Islands – Just a short drive from any NE Ohio location, Lake Erie Shores & Island is a perfect destination for a for a day trip, weekend adventure or vacation.
Columbus Ohio – Because Columbus is just a short drive from any NE Ohio location, it is the perfect destination for a day trip or a weekend of fun. Plus there is no shortage of fun (think #1 library, #1 science center, and #1 zoo).
Warren County Ohio – Affectionately know as Ohio's Largest Playground, Warren County has a lot to offer families. It's a quick 4-5 hour drive from any Northeast Ohio location which makes it a great destination for a weekend getaway.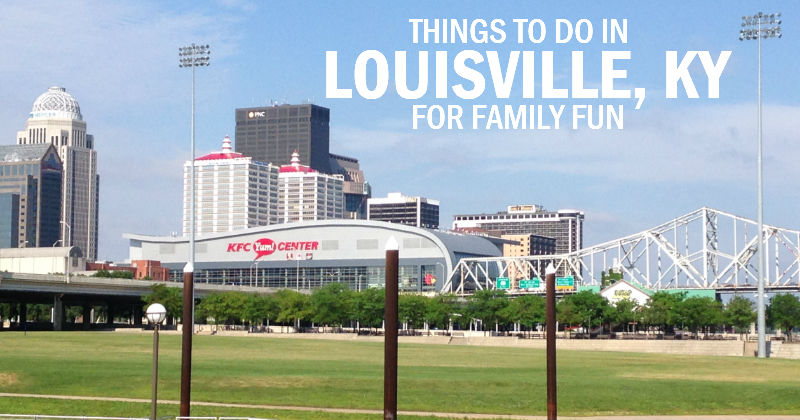 Things to do in Louisville Kentucky – Louisville is a short drive from Northeast Ohio, which makes it a great destination for a long weekend getaway or week long vacation. While there, you can watch Louisville Slugger Bats being made, tour Churchill Downs and the Kentucky Derby Museum, explore the Mega Cavern, take a Riverboat Cruise and spend the day at Waterfront Park.
Myrtle Beach South Carolina is a popular vacation destination for families that live in Northeast Ohio. You can reasonably make the 10-12 hour drive in one day, or make an overnight stop halfway down.
Family Fun Across the US – Did you know there are websites similar to Northeast Ohio Family Fun for various cities all across the country? Whether your family is traveling across the country or just across the state, I hope this list of family friend websites helps your plan the best family road trip ever!
What about you? Do you have any day trips or vacation recommendations?