Whether you are looking for a day trip, weekend getaway or an extended vacation there are many fun and family friendly options. Here are some locations that are just a car ride away. Road Trip!
Jump To: Travel in Ohio | Travel across the US
Family Travel Destinations in Ohio
Things to do in Columbus Ohio – Because Columbus is just a short drive from any NE Ohio location, it is the perfect destination for a day trip or a weekend of fun. Plus there is no shortage of fun – See the animals at the Columbus Zoo, experience hands-on science fun at COSI, discover what's blooming at the Franklin Park Conservatory and Botanical Gardens, schedule a tour of Ohio Stadium, stroll through the unique Topiary Park or snap a few pictures at the Field of Corn. Top off your trip with a scoop of Jeni's ice cream.
Things to do in Cincinnati Ohio – Enjoy the beautiful Smale Riverfront Park, walk along the bridges over the Ohio River, visit historic Union Terminal and explore the museums inside, see animals at the Cincinnati zoo and Newport Aquarium, or go on an art scavenger hunt at the Cincinnati Art Museum. When you eat, remember to order the 5 way Cincinnati Style Chilli.
Warren County Ohio – Affectionately know as Ohio's Largest Playground, Warren County has a lot to offer families. It's a quick 4-5 hour drive from any Northeast Ohio location which makes it a great destination for a weekend getaway. Families can have some high flying fun at Ozone Zipline Adventure and experience history at Fort Ancient Earthworks and Nature Preserve. Finish up your day with a Chuck Wagon Dinner at Bonnybrook Farms.
Amish Country Ohio – Enjoy a slower, more peaceful and relaxed pace and experience a completely different way of living in Amish Country. Visit the Amish & Mennonite Heritage Center, schedule a tour of an Amish Home, go on a Buggy Ride and enjoy a delicious meal at an Amish Restaurant.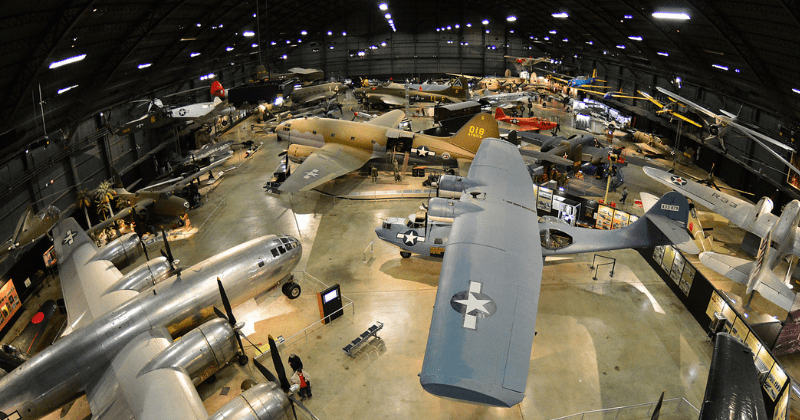 Things to do in Dayton Ohio – Dayton is best known for the Wright Brothers and Wright Patterson Air Force Base, but did you know Dayton is also a great place to visit for family fun? With beautiful parks, theatre, art, history, science centers and the largest underground cavern to explore, Dayton makes a fun day trip or week-long family vacation.
Things to do in Youngstown Ohio – If you're looking for a road trip that keeps you close to home, Youngstown might be just what you're looking for. Youngstown has something for everyone including outdoor recreation, art, theatre, homemade blueberry donuts, and more family-friendly activities.
Things to do in Toledo Ohio – Schedule a behind the scenes tour at Toledo Zoo & Aquarium, check out the hands-on exhibits at Imagination Station, stop by the family center at the Toledo Museum of Art, hunt for treasures at Fossil Park or experience history at Fort Meigs.
Lake Erie Shores & Islands – Just a short drive from any NE Ohio location, Lake Erie Shores & Island is a perfect destination for a for a day trip, weekend adventure or vacation
Family Travel Destinations across the US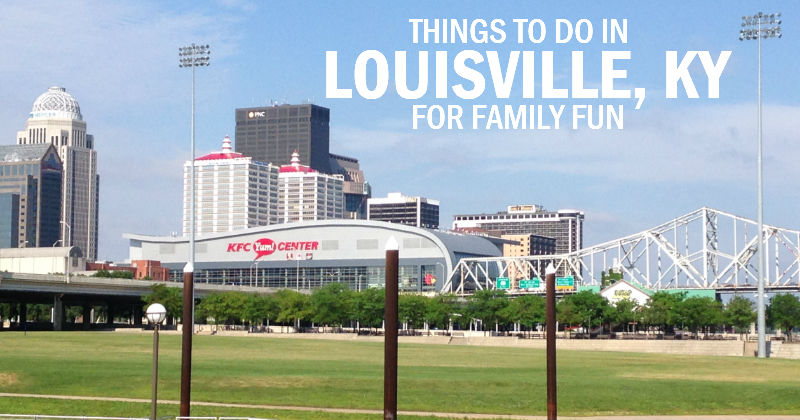 Things to do in Louisville Kentucky – Louisville is a short drive from Northeast Ohio, which makes it a great destination for a long weekend getaway or week long vacation. While there, you can watch Louisville Slugger Bats being made, tour Churchill Downs and the Kentucky Derby Museum, explore the Mega Cavern, take a Riverboat Cruise and spend the day at Waterfront Park.
Things to do in Indianapolis – Located near the center of Indiana, Indianapolis is a big city that is perfect for a family getaway. Take a tour of the Indianapolis Motor Speedway, enjoy a gondola ride at White River State Park or visit one (or more) of the seven museums conveniently located near downtown Indy. Between the restaurants, attractions and events, there are so many great things to do in Indianapolis.
Things to do in Gatlinburg, TN – Downtown Gatlinburg offers a wide variety of shops, restaurants, hotels and attractions all within a two mile radius. The variety and small size makes it appealing because you can walk to most of the attractions. We stayed in a hotel about a 1/2 mile off the main road and found it convenient to be able to walk anywhere we needed to go.
Family Fun Across the US – Did you know there are websites similar to Northeast Ohio Family Fun for various cities all across the country? Whether your family is traveling across the country or just across the state, I hope this list of family friend websites helps your plan the best family road trip ever!
What about you? Do you have any day trips or vacation recommendations?